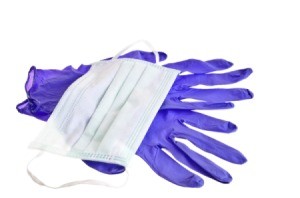 The recent Ebola outbreak in Texas has been a sobering wake up call to the world. The virus needs to be contained as quickly as possible and health care workers need to be protected from patients exhibiting symptoms. We all want to help but we also want to make sure it goes to the people who need it most. I took some time to look for the best choices for this current crisis.
---
Direct Relief has been operating since 1948 and is based out of California. It provides humanitarian medical aid worldwide. They are currently providing necessary basic supplies (like syringes, gloves and face masks) to Liberia, Sierra Leone and other parts of West Africa.

The well known charitable organization is also know as Médecins Sans Frontières (MFS). It was founded in France in 1971 and has been awarded a Nobel Peace Prize for organizations humanitarian work throughout the world. They are currently running treatment centers in affected areas of West Africa.

This Washington D.C. organization was established in 2002 and specializes in crowdfunding charitable projects. Their Ebola Epidemic Relief Fund will go toward medical supplies and education in Liberia, Sierra Leone, Guinea, and Nigeria.

Heartt Foundation was founded in 2014 by Dr. James Sirleaf, who is the son of the current President of Liberia. This charity focuses on supporting the local doctors and improving the medical infrastructure in Liberia. The Ebola BlockAID is part of the Give-A-Glove campaign to ensure that healthcare workers always have this simple protection available.

This Christian organization was founded in 1970 in . They believe that providing physical aid to those in need is necessary as part of their missionary work. They are currently sending planeloads of necessary supplies to Liberia.

---
These charities are listed in alphabetic order, rather than any order of importance. There are many other deserving charities that are also helping provide relief in West Africa. Below is a longer list of charities responding to the ebola outbreak, from Charity Navigator. You can also use their site to check the rating of a specific charity.