Getting Rid of Parvo Virus in the Yard and Home
Questions
Ask a QuestionHere are the questions asked by community members. Read on to see the answers provided by the ThriftyFun community or ask a new question.
August 25, 2013
1

found this helpful
I have the parvo virus in my yard. One pup survived and the other died. If my dog has pups what would the survival rate be for the pups?
By Niomi from Australia
Answers
August 28, 2015
0

found this helpful
Best Answer
The Parvo virus is particularly hardy as well as wide spread. In my research, the general consensus is that the virus can live in a yard up to three years. You can bleach your yard to kill the virus, but be aware this will be detrimental to the grass.
And when you're done with the cleaning be aware that rodents can easily carry the virus back in to your yard. It is frustrating.
So, you're best bet would be to hold off on pups for now. Clean inside as best you can. But one dog contracting Parvo does not say a lot about what will happen with others. There are many factors involved. Vaccines or no vaccines, when were the vaccines given, what brand were they, what strain of Parvo was it. I have two five month old pups, who were vaccinated, who broke with Parvo a week ago. It looks like they will both make it and I'm busy cleaning right now, so I sympathize.
Answer

this Question

...
If a dog died from parvo and was buried in the back yard, will this contaminate the ground? It happened about four years ago. The backyard is now full of pups. My concern is that my dog is chained up out front and wants to play with them. She has had her first vaccination for parvo and is 4 years old. To play or not to play, this is the question!
Cheers.
Answers
July 28, 2017
0

found this helpful
Best Answer
Yes it can, and for several years. Our vet recommended cremation for this very reason. Parvo is on the rise because more people are treating it on their own, when years ago vets isolated pets who had it
July 29, 2017
0

found this helpful
Best Answer
Parvo is highly contagious. This can be transferred on the soles of your shoes from one place to another. If your puppies are 4 to 5 weeks old take them to the vet. The vet can vaccinate your dogs. Here I take my dogs to the vet every 3 months. When my female had puppies I had the puppies vaccinated at 4 weeks. I know many vet's won't start until the dog is 6 weeks. Because of parvo on the islands our vet's start to vaccinate the puppies as early as 4 weeks.
Answer

this Question

...
How do I disinfect my backyard after my pup (a 5-month-old Saint Benard) had parvo around?
Answers
August 17, 2017
0

found this helpful
Best Answer
The only way to disinfect your yard is with chlorine bleach. It is the only chemical known to kill parvo. Add ½ cup of chlorine bleach with 1 gallon of water in a spray bottle. Now spray the yard. You will need to include the grass, cement, and dirt areas in your yard.
Answer

this Question

...
December 26, 2014
0

found this helpful
My best friend died of parvo. He would have been a year old on Thanksgiving. I miss him so much now. My wife wants to get another dog from a shelter that is at least 3 years old. Do you think it's OK to bring one home? It has only been a month and two weeks since my Chico died of parvo.
By Roger F. from San Antonio, TX
Answers
December 28, 2014
0

found this helpful
Best Answer
Steam clean or shampoo your carpets, throw away all old bedding, toys and bowls no matter how useful or sentimental.
And of course, now you know you should not bring a puppy home until it has completely finished its series of shots. Let the original owner care for it until then, or adopt a dog that has all its shots.
Answer

this Question

...
How long does the virus remain and can I remove parvo out of my yard?
By Barbara from Yakim, WA
Answers
September 10, 2013
0

found this helpful
Best Answer
The safest thing to do is to get rid of all the sod and soil and redo it. Then use bleach on concrete, wood and tile areas. Even in your cars if you travel with your dog like I do. It may be expensive but if you love your animal like I do this is the only sure way.
Answer

this Question

...
My friend, that I live with, mom's 12 week old puppy got parvo. I got a puppy two days before her dog fell sick. The morning her dog fell sick I completely separated mine to a different part of the house. Mine is a little Pit puppy, but he hasn't gotten his shots started because he was only 5 weeks and two days. He makes 6 weeks tomorrow and has a vet appointment. Once the test came back that her dog was positive I brought my puppy to a friend's house.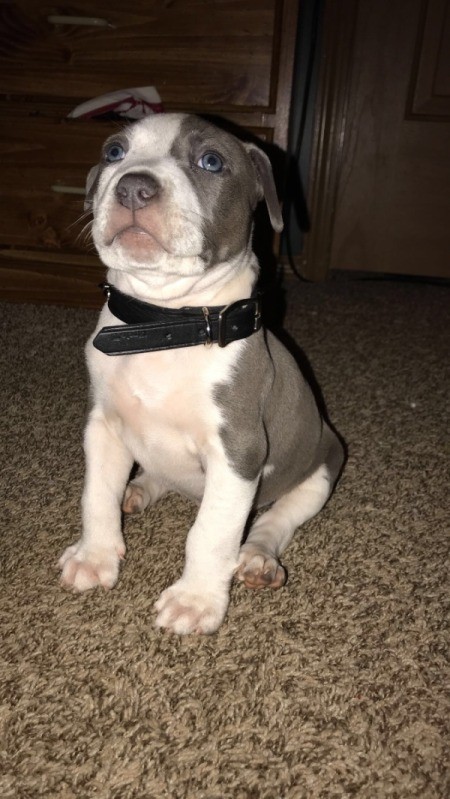 If we bleach the yard and everything in the house once her puppy is better or if he passes away, is it safe to bring my puppy home after he gets his first shot? What's the risk of him getting parvo. Any and all advice will be greatly appreciated!

Answers
August 7, 2017
0

found this helpful
Best Answer
I had my puppy at the vet's on Saturday for her second set of shots in a series. One dog came in with Parvo and had to be quarantined at the vets. I was worried about my puppy. According to my vet Parvo can be transferred to your home on the soles of your shoes, from a carton, or even touching the other animal
Take your dog to the vet and get him his shots started. The first in the series they give here is their annual vaccination and parvo shots. The vet told me the shots don't take effect for 48 hours. I was given instructions to watch the puppy for signs of vomiting or diarrhea. If the dog showed these signs to call immediately.
For now keep the dogs apart and take the puppy to the vets. Ask the vet to check your dog for Parvo and explain what has happened. That is all you can do for now.
Answer

this Question

...
Archives
ThriftyFun is one of the longest running frugal living communities on the Internet. These are archives of older discussions.
June 24, 2005
0

found this helpful
I just lost Honey Bear, a Terrier puppy last week to Parvo, and her sister, Shana, just went in today with it. I had thrown away most of the first puppy's stuff and knew somewhat how dangerous the virus is. Now, after Shana having to be in the hospital, I am bleaching, bleaching, and bleaching.
I've read on here that I need to bleach my yard every day for two weeks, and to wash my walls, floors, cabinets, clothes, shoes, car, porch, etc with bleach, for two weeks as well. I've read on some medical internet pages that Parvo usually only lasts for approximately 9 months in the yard, but I've also heard up to 5 years.

What is the real life expectancy with Parvo? And by spraying my yard for two weeks with bleach, will that kill it, or do I need to keep worrying about it? I have another dog, Maddie, that is a year old and so far has not been affected by the virus, and after the loss of Honey Bear, I do not plan on getting more dogs anytime soon. But I worry about Maddie being infected.

She is up to date on her shots, but I am major germaphobic and do not like to think I have such a horrible virus living in my yard, even after 14 days of spraying bleach on my yard. Also, what am I to do with Maddie when I spray the yard, she could carry the virus into my home, and that is disgusting. Can she survive the bleach? This is bad, I'm about to just set the whole yard on fire. Yuck, yuck, yuck.

Lori
Answers:
Bleaching My Yard
I bleached my yard for 1 week. I took half a mop bucket full of bleach and the rest water poured it on. Let it sit for about 1/2 hour then take buckets full of hot water and rinse the yard.

I kept my other foster dogs totally out of the parvo infected area. I never cleaned my walls just my floors where the dogs and I walked. I tried really hard to keep the puppies contained to an area where no one could be by them.

I took a spray bottle 3/4 bleach and the rest hot water and soaked the bottom of my shoes everytime I came in from the yard or the floor the puppies were on. I bleached the floors and kennels every morning and night. We got rid of it in 1 week.

By Bobbie H
March 15, 2011
0

found this helpful
What is the best way to clean your yard of parvo?

By Becky
Answer:
Bleach
The only thing I know of and I was told this by the animal clinic is to spray bleach through out the whole yard, even wash the underside your shoes (because you could have walked through it), but you may want to ask your vet. I'm told there is something else, too.

By BayouGal
January 15, 2011
0

found this helpful
How do you disinfect a yard from parvo?

By Mike from Oklahoma City
Answers:
Spray With Bleach
Bleach, bleach, and more bleach! Just mix about 1/4 cup bleach to a gallon of water and spray everything. A pump sprayer would be helpful. You can dilute even more for spraying or for wiping dark fabrics, but you must clean absolutely everything.

By rach1964
Bleach
I agree with bleach. I used a stronger solution outside in the yard, porch, truck tires, dog house, and chainlink kennel. I sprayed my carpet with bleach and water. Test a small area first if you are worried about bleaching the colors. At my door entrances, I saturated a towel with bleach, and coming in or going out feet are wiped. I cleaned crates with bleach also. I have used 3 gallons of bleach in a week. Bleach, bleach, bleach. The bleach did not kill my grass.

August 24, 2010
0

found this helpful
My puppy was just laid to rest yesterday. He was a beautiful 4-month-old white Pit Bull and had parvo. My question is, how do I get rid of the parvo in my yard so when we do decide to get another puppy that puppy doesn't get sick? I know it's soon to think of another puppy, but I have an 11-year-old daughter and it's been hard on her. Just like for me.

By rip baby chico from Oceanside, CA
Answers:
Bleach Kills Parvo
I am a vet. tech. Parvo stays in the ground/soil for at least 7-10 years. Unless you can bleach the whole yard and house you will not be able to get rid of it. Bleach is the only thing that kills it. If you get a new puppy it needs to have 3-4 booster vaccines before you even bring it to your home.

By cnabutler09
Get Vaccinations
I am so sorry you lost your puppy. It is heartbreaking. When you feel it is time for a new pet, why not adopt an adult dog from a shelter? You can skip all the puppy silliness and not have to worry about the parvo virus. Be sure the new dog has been properly vaccinated. Good Luck.

By Lizzyanny
Related Content