Treating a Skin Rash on a English Mastiff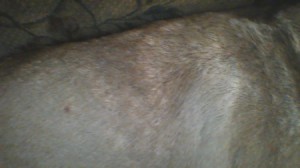 My 3 year old English Mastiff has been having ear problems, with black watery smelly goo. I clean them everyday with cotton swabs and cotton balls. I started feeding her oatmeal and she loves it. Her ears have cleared up and I only have to clean them every few days. She woke up two days ago with a rash on her back. It appeared as blackhead type dots on her skin and developed into pustules. This morning she woke up and is covered in these bumps, they are not only on her back they are on her neck, belly, legs, and starting to go up to her head. I don't have the money to take her to the vet. It came on so suddenly, I don't know what to do. Any ideas of what it might be? Thank you!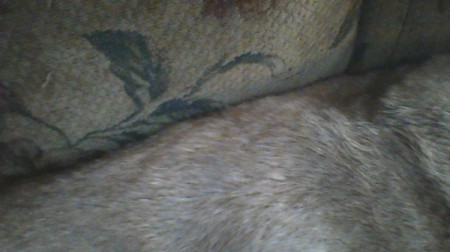 Add your voice! Click below to answer. ThriftyFun is powered by your wisdom!
November 2, 2018
0

found this helpful
If you dont have the money for a vet, take the dog to the Hunane Society or the ASPCA. Any change in the dogs skin should be looked at by a vet.
November 2, 2018
0

found this helpful
Any skin changes need to be checked by a vet. Talk to your vet about a payment plan or see if they have a free care fund. Prayers for your pup. Please post back with an update.
November 3, 2018
0

found this helpful
It may be a fungus called malassezia. My dog has the same thing. You'll need an ear wash with an antimicrobial and a biofilm treatment. I treated my dog for years with antifungals which worked for a few days. Then I came upon a youtube video about biofilms. The biofilm which is made up of bacteria and fungus prevents the antifungal treatment from reaching the fungus completely. The biofilm treatment that I use is called trezEDTA which is in an ear wash and a shampoo. I get it from the chewy website. Warm the ear wash before using it. Use the shampoo for bathing. You can also dab the ear wash on the blackhead looking spots. I would stop the oatmeal because the fungus likes carbohydrates.
Be prepared that the small blackhead looking things will turn into larger dark spots. Just keep after them with the treatment. Also, only use dog shampoo because the ph of the skin is important in fighting the fungus. My dog had it in his ears but it broke out on his body after I used human shampoo. There may be home remedies which you can try first but none of them worked for me. depending on how severe the ear discharge is you may need to flush it with the ear flush twice a day. If the waxy ear discharge gets stuck in the fur at the opening to her ear it will get hard and take forever to dissolve in the tub. I put a glob of Vaseline on it which softens it. Then you can use a comb to comb out most of it before washing her fur. Good luck.
November 8, 2018
0

found this helpful
definitely you shoudl consult with a vet. A skin colour change is a very dire circumstance.
some vets offer payment plans and some mobile vet units actually visit low income areas. SOmeone should be able to help
Add your voice! Click below to answer. ThriftyFun is powered by your wisdom!