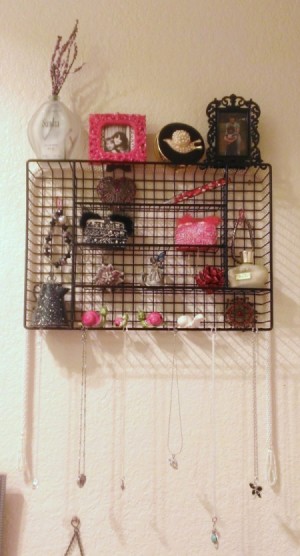 I found this for .50 at a local yard sale. I find that most of these trays are a bit slanted so you can't use them for shelving. But this one was perfect in 3 ways.
One, it was square. Two, it was a mesh which meant I could hang things from the bottom, too. And three, it was black to match my bathroom colors.
As an artist uses a blank canvas for inspiration, I hung this up and then put things from my bathroom in it. This would work for your kitchen spices, knick knacks, a collection, an office, or even a hobby/craft room.
It was the best .50 I have spent in a while. I really love the ability to hang my jewelry.
N-JOY!!