My husband and I have been trying to keep ourselves extremely busy for the past four months to avoid unemployment-related depression. As we currently have zero (0, none, nada, zip) income, we are getting very creative with our time and energy.
Our pond is rapidly being overgrown with an invasive pond-weed called Milfoil. This stuff makes it almost impossible to fish in the pond, and it exacerbates fish-kill in the winter by robbing oxygen from the water as the stuff dies and rots. We decided a good way to keep ourselves occupied is to drag this stuff out of the pond an armful at a time. This has also proved to be great exercise, as the stuff is terribly heavy when wet!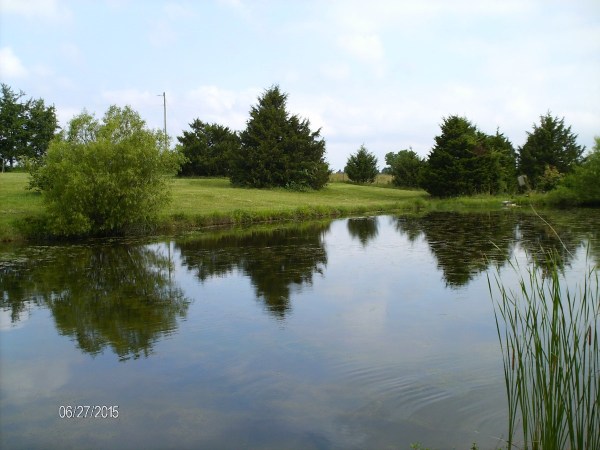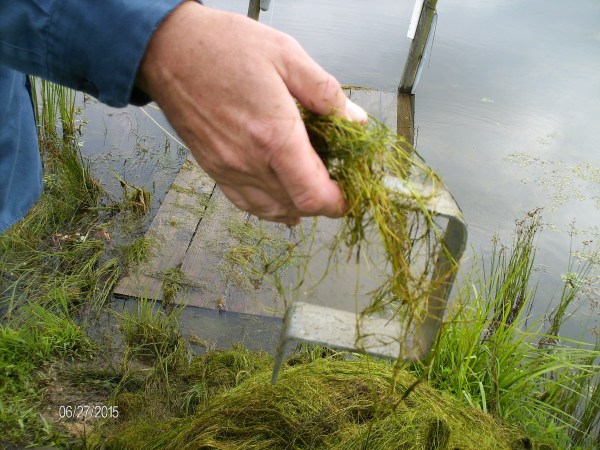 Hubs rigged up a hook from a piece of metal (I had salvaged it on a pre-unemployment trip to the lake), a large fishing sinker, and some nylon trot line. We throw the weed-harvesting-rig out into the pond and slowly drag it back in, bringing 20-40 pounds of the weeds back to the bank with it. We load up the garden trailer and pull up to 200-300 hundred pounds at a time to the garden. We are improving our aim every day, and spend roughly an hour a day harvesting this stuff, as well as 20-30 minutes spreading it.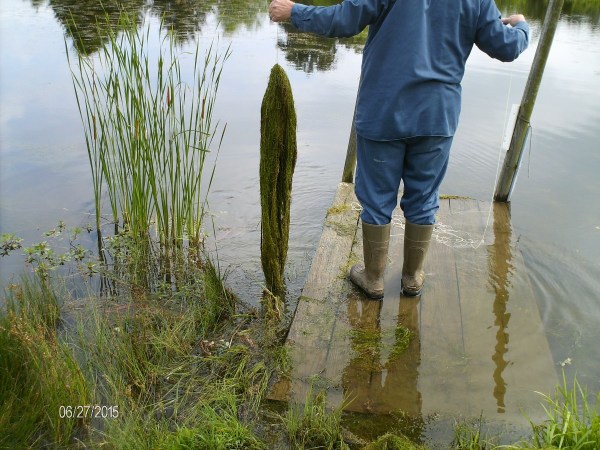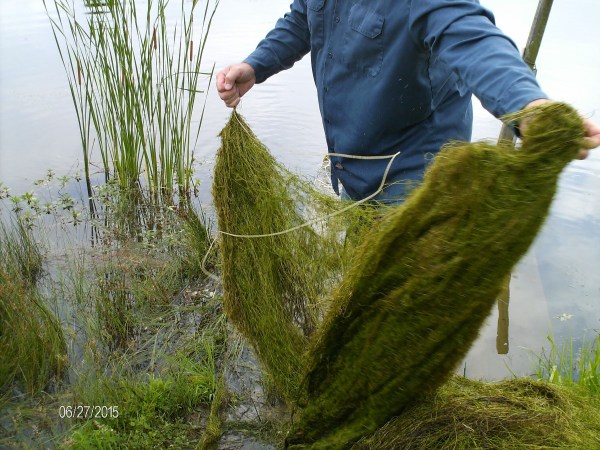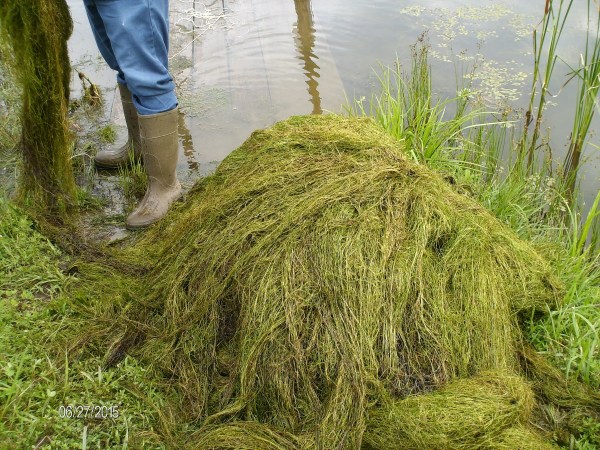 The best part about all this is that we have been needing to mulch our tomatoes and other parts of the garden, but no money for mulch! Guess what? It turns out this stuff makes fabulous mulch, and it enriches the soil when it rots (well how could it not, growing in fish poop, right?).
The pictures aren't the best, but I think you get the idea. We are hoping to get enough "mulch" tonight to finish the paths in the tomato garden. We have also mulched our grapevines with it and hope to do our asparagus bed with it in the fall. When dry, it is very light and soft to walk on. It's a wet, dirty job, but we are enjoying working together on a big project, and it feels so good to be building muscles while recycling our pond weeds!