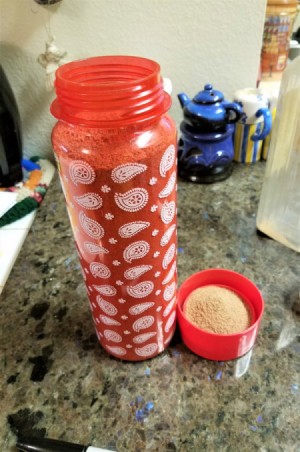 I love these cylindrical drink bottles. They not only hold a lot of liquid, but other things like rice, pasta, oatmeal, etc. Being a lover of hot cereal at night, I hated to put the cereal in a measuring cup then having to wash it. So I came up with this wonderful idea.
If you are using Malt o Meal or Cream of Wheat, you can pour the exact amount you need for 2 servings into the cap. Use the measuring cup once to see where it goes inside the lid. Then you will never have to use it again.
When the water is ready, pour it in and then cap it back on the container. You don't need to rinse it since any residue is cereal back into cereal. Nothing to clean!
I hope this helps someone as much as it has me.