I have very little storage space in my kitchen, so I'm always looking for creative ways to eek out just a little more space. Cutting boards and pan lids were always particularly difficult to store, until I found that the upright manila file storage racks sold for office organization work great for upright kitchen storage.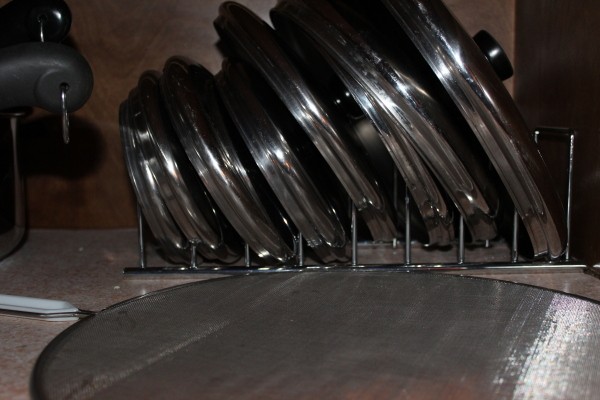 The rack of lids is stored in the cabinet behind my frying pans. I can reach over the pans or easily remove them to get to the lids, and it is so easy to find the right one.
The cutting boards go behind the mixing bowls, I just pop out the stack of bowls and slide out the cutting board I need.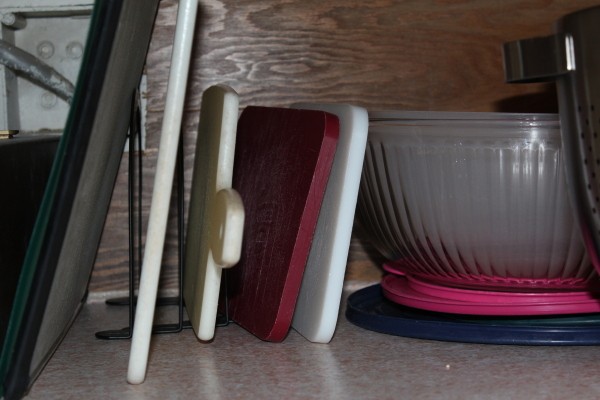 By Stephanie from Hillsboro, OR