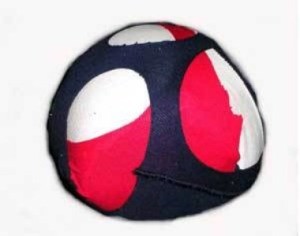 If you have girls, you undoubtedly have a drawer full of tights that have runs, lost their elastic, or no longer fit. Don't despair! Use those old tights and some fiberfill to create a fun, soft ball!
Materials:
4 pairs of tights, each a different color
Polyester fiberfill
Tools:
Steps:
1. Determine which stocking will be the base of your ball. This will be stocking #1.
2. Cut off part of stocking #1 below the knee
3. Insert the fiberfill through the opening until a very firm ball has been formed.
4. Cut off the leftover piece of stocking to make a round ball.
5. Cut off part of stockings 2 through 4 below the knee
6. Pinch different parts of these tights and cut them to make holes.
7. Insert the ball into stocking #2 and cut off any excess
8. Follow the same procedure from STEP 7 with stocking #3 and stocking #4
Bonus: Since you only used one foot from each pair of tights, you can make another ball. You can either follow the same pattern to make a matching ball, or start with a different color to make a coordinated ball.
Additional Ideas: If you make all the holes the same size and use only black and white stockings, the ball will look like a soccer ball.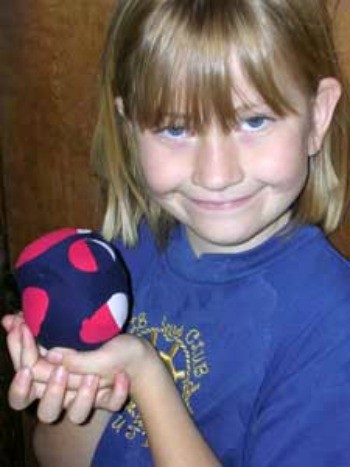 Have you ever used these for tying plants, Opaque Black nylon tights? These were my 17 yr old granddaughter's. I know tan color are used but what about black?

Karina
Answers
October 31, 2008
0

found this helpful
I've used the black on my wisteria.
Works like a charm, and lasts for about three years. Hard to see in the foliage, so win/win!
November 4, 2008
0

found this helpful
I wouldn't think the colour has anything to do with it. As long as it's a soft, flexable fabric that will stretch when the plants needs it to.
November 7, 2008
0

found this helpful
Any color works. And for another use; fill with thistle seed for the wild birds, and hang over a tree branch. GG Vi
Answer

this Question

...