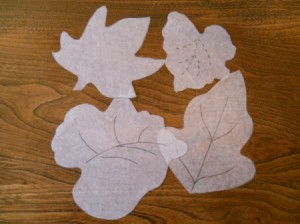 I was looking for some tracing paper in my art supplies to make tracings of quilt applique templates and other drawings to create some felt leaves for a project. I was out of tracing paper, but remembered that I had some 6 x 6 inch patty paper in the kitchen. I had purchased it at Cash and Carry for freezing luncheon meat and cheese slices.
This paper is relatively inexpensive, at $6.29 for 1000 sheets.
You can also purchase the bakery sheets, which are not as thick. They cost less, approximately $4 for 1000 sheets.
I was pleased to be able to use a product that I already had on hand rather than have to go out and buy tracing paper. Of course, the small size of the sheets does limit their use.
I hope this tip is useful to other crafters.