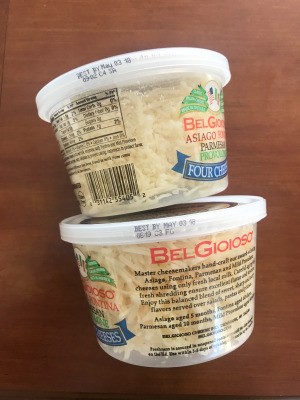 I went to Sprouts today and an item on my grocery list was parmesan cheese for a baked chicken dinner. I came across this brand called BelGioioso on sale for $2.99. Sounds great because there's parmesan cheese as well as 3 other cheeses so I could make pizza too, but when I checked the expiration "best by" date, it had already passed, 7 days ago!
I decided to put the cheese in my cart anyway (since these were the last 2), and when I got to the cashier I asked her if I could get the items free since it's already expired? She said yes, of course, and apologized for the inconvenience.
I am not too concerned about the best by expiration, because it's still sealed and it's a hard cheese type, should be fine. I do not see any mold either. Overall, doesn't hurt to ask especially since they'll toss the food out right in the trash.