Now in California, they have banned plastic bags. If you would like to purchase a plastic bag, it'll be 10 cents, or you bring your own bag. Instead of bringing a bunch of bags, I sometimes bring this durable bag from Ikea that I bought for a buck!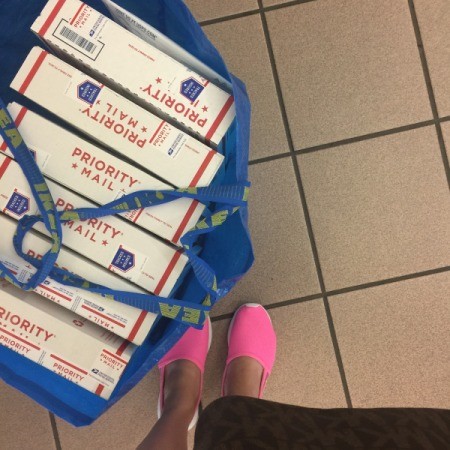 It is perfect to put everything in and it saves trips back and forth to your car! But most importantly, when I am going somewhere by myself like the Post Office to mail some boxes.I cannot possibly carry the boxes all by myself But, with this huge bag, I can and have my hands free too! There are straps where I could wear this bag on my shoulder!
Another idea, using this bag to bring to the laundromat! Not only is this bag durable and practical for many uses, it is very easy to clean and this bag folds flat.