I don't know if you have this problem, but I do. I try to use reusable grocery bags as much as possible, but I forget to bring them into the store! Same with my coupons and sometimes even my shopping list!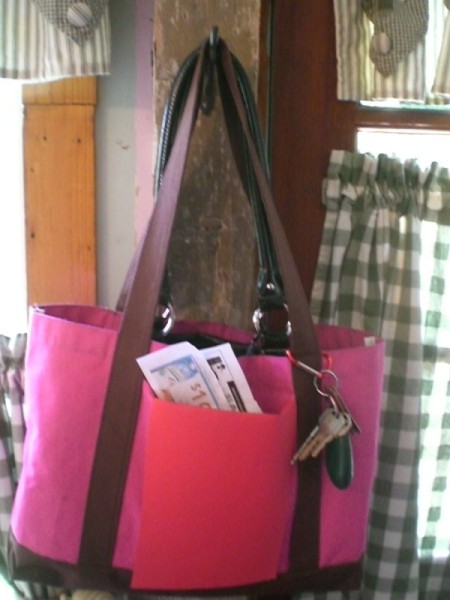 The Solution: Now at home, I place my purse directly "into" one of my reusable, cloth grocery bags and add my coupons, list and key ring to a hook on the bag as well. Then I hang this bag by the door. Every time I get home, I immediately place my purse in that hanging bag and the keys on the ring.
Now when I am going shopping, I bring the purse "still" in the bag with me to carry in to the store together. I can store or add additional folded bags in the bottom of that same bag (as well as coupons and shopping list in a little pocket on the front of the bag and bring it "all" into the store with me on shopping day!
Once home and unpacked, I make sure to put them all back into that main bag along with my purse once again and place it back on its designated hook.