Is this Ashley Belle Indian figurine worth anything? It is still in the original box.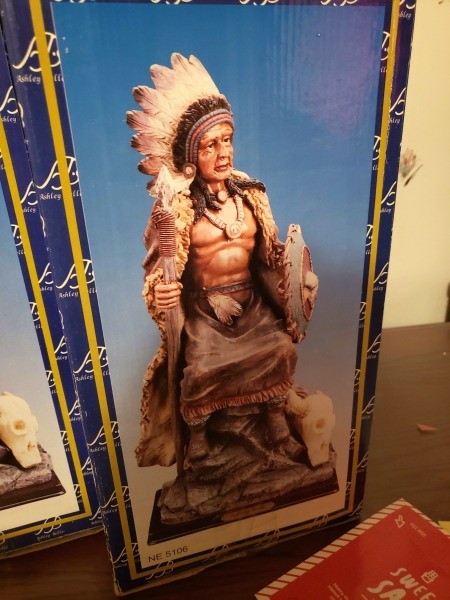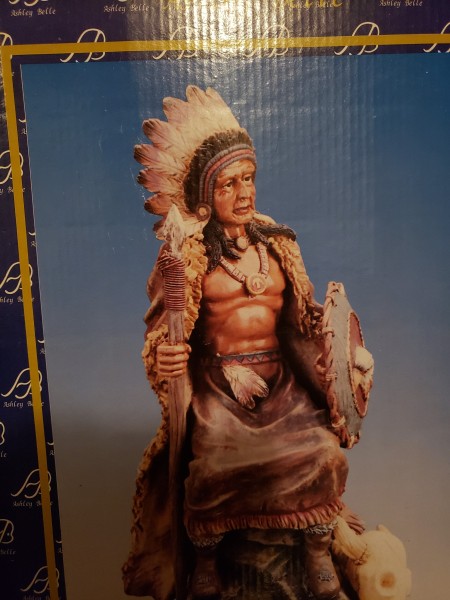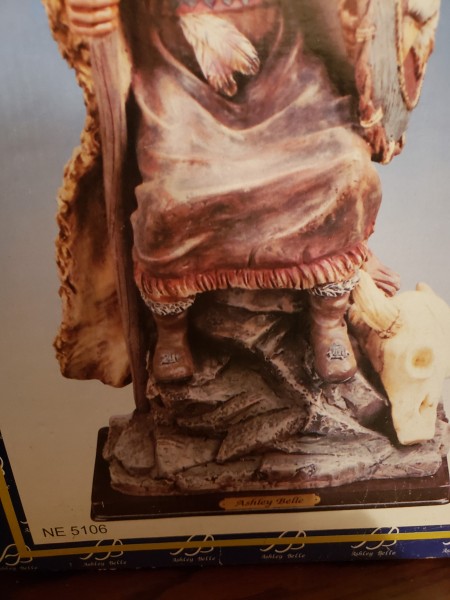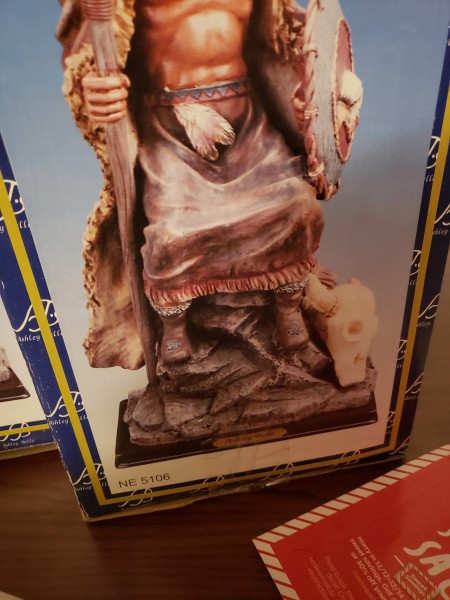 Answers

Pghgirl40
Bronze Feedback Medal for All Time! 196 Feedbacks
December 12, 2019
0

found this helpful
Best Answer
I can't find an example of your exact figurine either listed or sold recently, so I can't give you the exact market value today, which would equal a sold price.
I see people listing similar items all over the place from 99 cents to $100. There is one sold on Etsy, but I can't find what it sold for...it is not exact, but it was similar so its value may not be of help.
If it was mine, I would put it on eBay as a Good Until Cancelled auction start it at $100 and click the BEST OFFER button so you can review best offers and let it ride until it sells. It could sell right away or take a year.

This guy is super fragile so if you sell him and need to ship him, I suggest wrapping him well, putting him back in his original box, and then putting that box in a very well padded and sturdy box.
If you are an experienced eBay seller, you probably know all about the advanced selling tool so you get the right box size and weight in there so you don't lose money on shipping.
If you need eBay guidance, post back and I can offer you tips.
Thanks for sharing!

December 14, 2019
0

found this helpful
Best Answer
There are a lot of the Ashley Belle Native American figurines listed for sale on eBay, Etsy and other sites but no way to tell the true value because very few have sold over the past few months - none like yours or even similar but most items like this that have sold are in the low value area - some for less than $10.
I would suggest listing him on a local venue such as Facebook Marketplace, OfferUp or Craigslist and list it as pick up only as shipping will be very expensive and with something like this probably at least a 50% chance it will be broken during shipping and the seller has to refund all of the money the buyer paid and insurance is not always payable (the post office turns down a lot of claims stating item was not packed sufficiently for shipping).
You can start your price high (as Pghgirl suggested) and lower it if no one shows an interest.
I would like to say that you will need very good pictures - especially of the figurine out of the box as people need to see the figurine. some of these statues are pretty rough looking and the potential buyer needs to see the actual item.
This listing has some good points but if you look at the figure itself it is very rough looking.
www.ebay.com/.../352888880324?hash=item5229d0fcc4...
You can always look at other listings so you can get a good idea of what to show in your ad. Always be very sure to list measurements of your item.
www.ebay.com/.../i.html?_from=R40&_trksid=m570.l1313...

Judy
Gold Post Medal for All Time! 677 Posts
December 10, 2019
0

found this helpful
From what I have seen on eBay, these can be worth up to $35.

poehere
Bronze Post Medal for All Time! 105 Posts
December 11, 2019
1

found this helpful
it is hard to sell anything online or actually know the true value of an item that you have seen online. So many people post items to sell on eBay which drives down the true value of the item. On eBay your figurine is listed for $5 all the way up to $45.
If you are actually interested in selling this item I would download a garage sale app for your area and list it there. Sell it locally. You can do so much better than listing it online these days.
Answer

this Question