Value of a Seeburg 100 Selectomatic Jukebox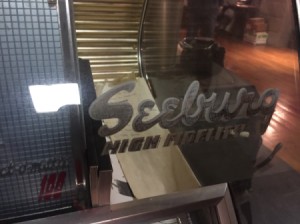 We have this at our firehouse and it still plays. We would like to sell it, can you help us figure out what its worth?
Located in South Hackensack, NJ 07606
Add your voice! Click below to answer. ThriftyFun is powered by your wisdom!
February 6, 2019
0

found this helpful
Look on eBay. Several models cost a few thousand dollars.
February 7, 2019
0

found this helpful
It is difficult to help you find a value as you do not state anything about the overall condition of this machine and only state that it "plays".
Value of these machines is determined by several things so when looking for value you have to try and find this model (HF100?) in about the same overall cosmetic condition, sound (speakers in good or excellent condition), plays well, coin operation still working, and also, a very important factor - location.
Location is very important as shipping is very expensive and the average "buyer" will not want to add several hundred dollars to ship an item they have not seen.
Most individual sellers will list items as "local pick up only" so if jukeboxes are popular in your area then the value will be higher than in a smaller community that would never even look at a box.
Dealers will ship their sold jukeboxes and will sometimes pay for shipping pick up if they find a bargain in a machine they can restore.
If this box is not in very good condition then you may want to contact a dealer to see if they might be interested in buying.
No matter how you wish to "sell" it you will need lots of very good pictures (we are not even seeing the front of the machine so we may be guessing at the model) as anyone looking to pay even a low price will want to see lots of pictures.
Is this the same model as your machine?
If so, then it is a popular model and should sell for several hundred (maybe thousands) even if it needs repairs. But, then again, your area may determine how quickly it would sell and also the end dollar amount.
Here is a link to a dealer that buys used jukeboxes and he likes Seeburg so you might contact him and see what he tells you. He will want to know a lot about the condition and will want several good pictures.
When you find out what he will pay then you will have a better idea of your chances for selling it in your area. You may not be able to add much more than 20-30% above his offer.
If you list your box on your local Craigslist, USA4Sale or any other local site you should start with a higher price (good pictures & true condition) and reduce it if no one shows an interest.
Here is a link that has information about Seeburg machines.
February 9, 2019
0

found this helpful
Hi,
I looked on ebay and found that these are going for $3,500.00 and above :)
Blessings,
Robyn
February 11, 2019
0

found this helpful
Do you think I should try to sell this for $3000 ?
February 11, 2019
0

found this helpful
The sellers on eBay that are asking $3,500 usually have boxes that are in excellent condition and many are from dealers who have reconditioned their machines and they can also make arrangements to ship a box.
Only you know what condition this machine is in and how well it works and what the sound is like. If you think your box is like one of the boxes listed then it may be worth $3,000.
If you plan to try selling on a local site like Craigslist then you should always start at a higher price as you can always lower it if no one shows an interest.
You will still need more and better pictures when you list.
I hope your area is into vintage jukeboxes and you are able to obtain a high price.
February 12, 2019
0

found this helpful
Thank you for your response.
Add your voice! Click below to answer. ThriftyFun is powered by your wisdom!
Related Content