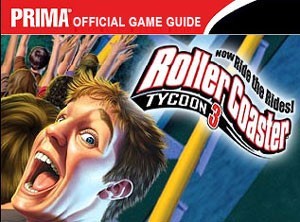 When I was kid growing up, my parents worried about the amount of time I spent holed up in my room watching Shirley Temple movies on a Saturday afternoon, Nowadays, our children have much more violent past times. I remember when my brother first introduced me to video games (Ms. Pac-man) and I could not believe that people actually liked to play them. Back in the day, they even said it was good for eye-hand coordination. When I got my computer and my teenage children wanted games to put on the computer, I was totally amazed at how violent they had become.
Now call me slow or not at all, I had to be the last person I knew to even get a computer. In the years since, I have had the pleasure to see some of the games that now even my young grandsons play and it had me terribly worried. On some games, the language is not even censored. So I started a search for one great game that my grandkids and I could play together that would not offend my sensibilities and would still be fun for my grandsons.
What I found was this great game that is not to hard for the young ones and is not to hard for even one of us that has not ever played a video game, and yes, I was one of them. I found a wonderful website (http://www.Trygamesfree.com) that allowed me to download the game for play that was limited to one hour but that one hour was the funniest hour I have ever spent. After the hour free play, you then had the option of buying the game right online.
So let me tell you about the game. The setting is an empty amusement park that you get to design. You pick the rides, concessions, even the landscaping. Each park, and the game comes with a dozen you can choose from or build one of your own, has its own "scenario" that you have to accomplish in a certain time frame. Scenarios run like this: You must have 500 people in your park by October Year 3 with a satisfaction rating of 650. You have a staff to help you run the park: Handymen which clean up and mow and water the gardens, Mechanics that fix and inspect your rides, Security guards that keep the park safe, and Entertainers that keep your guests happy at queue lines and in your food areas. There are also themes that you can use when constructing your parks. I felt like a kid in a candy store. But more importantly, so did my grandchildren. You can also build your own roller coaster in a special area of the game and have them in your parks.
The graphics for this game are spectacular, bright vivid colors and if you don't like the color scheme of most rides, you can change them. You can also customize rides with music. You have 5 categories for rides that you can include in your park: Transportation, Gentle rides, Thrill rides, Roller Coasters, and Water rides. When you start the game, you are given about five or six to choose from in each category but as the game goes on, you are given new rides to buy if you have the money. Most of the pre-made parks which they call "Scenarios" have a lake built in so you can construct water rides right there on your little lake.
Now being a video game novice, I choose to just use the pre-made rides and parks and if you ignore the scenario, you and your children can construct and deconstruct rides and landscaping until your money runs out. This game also teaches about bank loans, gives you financial charts to see how the money is going, tells you your most popular rides, which ones are not making you any money and which stalls and stores are your best money makers. But remember, you are making money also with admission or ride revenue and money from your concessions. The game also comes with a pretty through manual so you can read about how to construct your park before you actually play. I was very impressed with the manual as it also came with instructions for building your own roller coasters and, I must say, it is very detailed. Since my grandsons are very young, the oldest being 6, we don't go into the money end of it very much; but when grandma is feeling bad and can't sleep well, I am not ashamed to tell you that old granddad has found me on the couch with my laptop building a park or two or going over my financials for my favorite park. Can you say Addicting?
I guess I don't need to add that I bought the game! It has appeal for every age group. The price was very reasonable also. I paid $19.99 for the game and was able to use my Debit card. For this price, I received a access number which, when plugged in, made my game functional again. Since it was a direct download, I won't have the game on CD-ROM but they do give you six free licenses so you really can reinstall any time you need to. The game is also available online in stores like Ebay and at Amazon.com. Locally, you should be able to find it at any store like Best Buy that sells video games, just make sure that you buy the version for your computer as it also is sold in versions for the Playstation and Xbox.
I also found that Atari, who makes the games, also has a free ride exchange where you can upload that killer coaster that you built but you can also download many rides that others have made to make your park a little better. Also there were many fan sites for the game where I could download for free more landscaping, more rides, and all manner of things for my game and this not the latest version of the game, I might add. Google "Amazing Vic's RCT2" site for Disneyland type rides, He has a fantastic site that gives you lots of ideas and has many things to enhance your game. If amusement parks are not your thing the creator of this game has many other titles including Lemonade Stand Tycoon and Railroad Tycoon, which looked like they would be a blast also. On the website Trygamesforfree.com, you will get very detailed descriptions for each game and screen shots (pictures) of what the games look like when played. Restaurant Tycoon is next one I want to try. You have to come up with the decor of your restaurant and manage staff and guests and come up with menus and recipes. Plus, the restaurant must make money, you know!
I give this game a 10 for ease of play, graphics and sound, and a 10 for non-violence. It wins hands down "Nana's Wholesome Award".
Editor's Note: What video games do you like and think are good for your kids to play?