On August, 21, 2017, a total solar eclipse will be visible in the US. The path will cross the entire length of the country, from coast to coast. The last total solar eclipse to cross over so many states was in 1970 and the next one won't be until 2045, so this will be a rare opportunity. All of North America should see the partial eclipse, weather permitting, but the total eclipse will only be visible in a 70 mile wide path. Much of the country will have to travel to see totality and many are already making plans.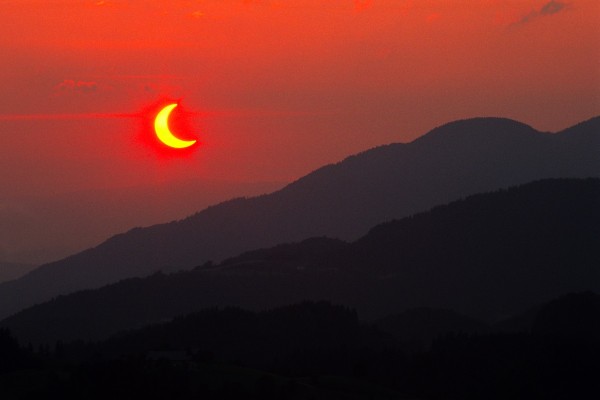 A solar eclipse occurs when the moon passes directly between the Earth and the sun, blocking out light. This eclipse will start at 10:15 AM on the Oregon coast, and ends about an hour and a half later at 2:39 PM in North Carolina. Maximum totality will take place in Illinois, for only 2 minutes and 42 seconds. It's a very short event so be sure you are in place early so you don't miss it.
Whether you are traveling or are lucky enough to live in the eclipse path, some safety precautions are necessary. Never view a solar eclipse with your naked eye or you may permanently damage your vision. Regular sunglasses are not enough protection. Instead purchase mylar eclipse goggles, which block out the damaging rays. This is especially important for children who may not be able to avoid the temptation to look at the sun. You can also make or purchase a simple pinhole camera to view the eclipse indirectly.
For more information about the eclipse, here is a useful link. Please share your eclipse planning and tips in the feedback below. Happy viewing!