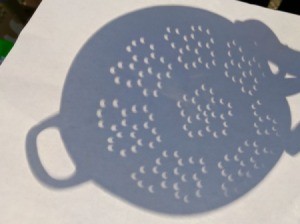 You don't need a pinhole camera or special lenses to enjoy a solar eclipse. Here are some alternative methods from California during the full eclipse today.
Use a colander. Not the mesh type of colander, the kind for draining spaghetti with the little holes. Each one of those holes will act as pinhole camera and you'll see hundreds of images of the crescent sun on the ground or against a piece of paper you hold out in front of it. This is an old-school tip and image from my mother.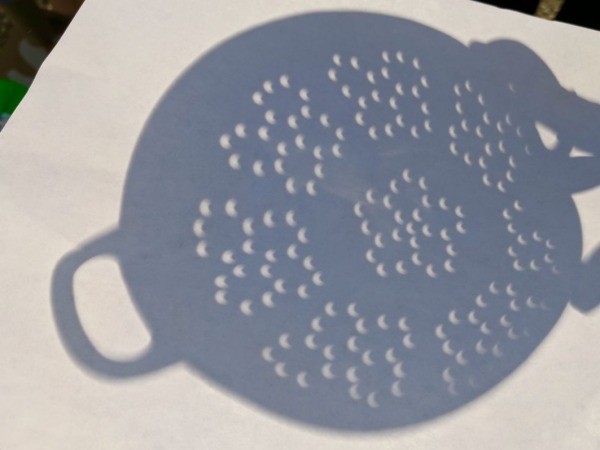 Standing near a tree. Sunlight beaming through the branches of trees creates a field of crescent-shaped light on the ground or walls nearby. It's the same as using a pinhole camera, just multiplied hundreds of time. This was a happy accident and so cool!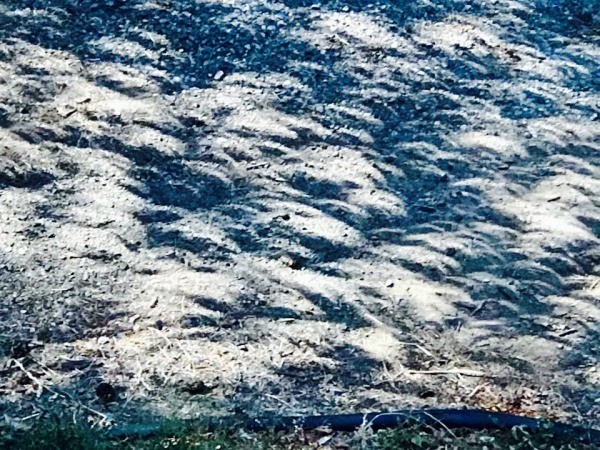 Apple Computer released a statement saying it was safe to use the selfie camera on smartphones to take a shot of the eclipse, whilst not looking at the screen. This is not true for hi-def and pro cameras. This image of the eclipse was taken by my dear friend, Abel, and okayed to share with our ThriftyFun family. Thanks, Abel!