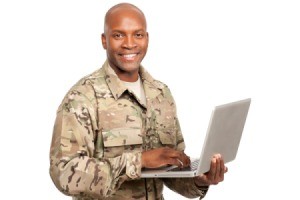 I would like to know where to find information (if available) on agencies that give out free laptops to underpriviledged veterans or students. I'm an Iraq Freedom veteran. I'm also currently studying for my RN license.
By phil from San Juan, PR
Answers

February 10, 2011
0

found this helpful
Best Answer
Hello, Phil. I'm not sure what you mean by "under privileged", either. Regardless, as you are a veteran of Operation Iraqi Freedom who served in the U.S. military it seems likely that you could be eligible for some amount of government assistance via the Post 9/11/2001 G.I. Bill which supports higher education.
You need to directly contact the U.S. Department of Veterans Affairs to apply for these benefits, determine your eligibility and begin the paperwork process of receiving any such benefits. Benefits are based on a tiered schedule, depending upon how long you served and can (but don't always) help pay for things from housing to tuition and the costs of books and supplies up to a certain amount.
I wish I could help more, but this is pretty much the extent of my knowledge on the G.I. Bill. Perhaps a person you are still in contact with in the military may be able to offer more assistance. I hope this info gives you at least a starting point for further research.
Good luck, Phil, and thank you for your patriotic service to the U.S.A.

Janet
Silver Feedback Medal for All Time! 399 Feedbacks
February 10, 2011
1

found this helpful
Best Answer
The Veteran's Hospital in Boston mentioned my husband qualified for a free computer. We see the V.A. Hospital for severe eye problems, and that department keeps a social worker on staff.Could you call and ask to speak with the ombudsman or a social worker for your particular problems?
Good luck.

Joan
Bronze Feedback Medal for All Time! 186 Feedbacks
February 8, 2011
0

found this helpful
Have you checked with the VFW? I haven't actually heard of any organization that does anything like that, but the VFW might know of something like that. I guess I don't understand what you mean by underprivileged veterans, because there are a whole lot of other people that are underprivileged, that don't get help with anything. Saying you are underprivileged is just like if I was saying I am an underprivileged elderly woman who is in poor health. If you are underprivileged you must be getting help with housing and some food stamps, and you should be able to work at least part time, a lot of students do.
I went to a tech school in the late 80s when I was almost 50 years old and I used part of my school loans to buy an electric typewriter. Back then typewriters were still in use quite a bit. Basically I qualified for grants for my tuition and the school loans were to cover living expenses. The tech school I attended also had a computer lab that students from all of the categories could use to do their resume's but I think they used them for other things too.

February 9, 2011
1

found this helpful
If you have a computer club in your area, you might ask someone there. Or a computer repair shop might have items (computers) that you can get free or reasonable. Good luck. :-)

April 24, 2018
1

found this helpful
, I am 61 years old I am unemployed I am on disability and I need a laptop to try to go back to work

January 23, 2020
0

found this helpful
I am a disable veteran who works in the medical field, I am a poor man with goals how can I get a laptop to finish classes and better myself for my family
Answer

this Question