It's been a while since my mom found this sad, apparently sick, female puppy down the street. Would anyone know what breed this is, because I have no idea of dog breeds and I'm just wondering.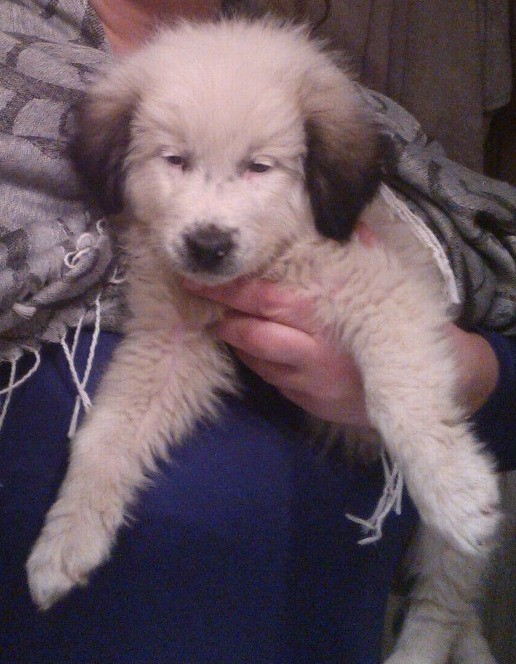 Back then, at the time these photos where taken, our vet said the puppy was 7 weeks old (judging by the teeth). I don't live in the same town with my mother, so I have no photos of how the dog looks today, but at 18 weeks of age, my mom says she weights 40 pounds and that she is developing a nice white, long coat.
And more importantly, she says that the puppy is very happy and healthy now!
By burnoutwarm