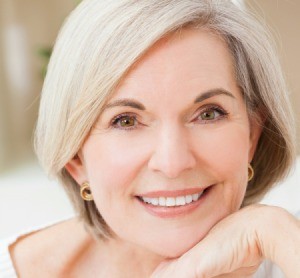 My natural hair color was black until after my cancer treatments and my hair fell out. Once in remission my hair began growing in 90% gray, I loved it but my kids wanted me to dye it black again and like a dink, I did.
Now I have got my hair cut like Halle Berry, short, but the grow out is all gray and I want to go back to the gray intended for me. The grow out time and cutting means I would need to have short hair forever, no can do!
I used Color Oops on my hair and followed each step to the T even nearly passing out from the hot 25 minute shower...uggg! It made my hair almost brown/red with grey. It looks weird! I want to dye it gray and can't find a color in the stores anywhere. Help! Where can I buy a gray or silver color, so I don't have to look like this?
By Rhauny from Olympia, WA
Answers

April 22, 2011
0

found this helpful
Best Answer
Your best bet would be to go to a colorist at a hair salon. She/he will probably have to strip your hair of all color to get the residual black/red etc. out. They have the knowledge to do so without damaging your hair any further. When making an appointment, let them know ahead of time what you want and ask if they have ever restored a gray/silver color to any other customers hair.
Questions are meant to be asked and if they are professionals, they will have answers for you or at least be honest with you. Also don't forget to ask for a price ahead of time. Good LucK! and of course, its a wonderful thing that you are in Remission!

(Guest)
Gold Post Medal for All Time! 846 Posts
April 23, 2011
1

found this helpful
Best Answer
First and foremost, I want to congratulate you on your remission! Secondly, take a deep breath because it's not going to take forever for your hair to grow out. You mention you have it cut short like Halle Berry (I am visualizing her really cute super short cut) so by the time Summer is over your own natural gray/silver will have grown long enough that the very last of the color formula coated ends will have been cut off and you can then start growing the length back. Besides, look at the bright side, short hair is nice for the Spring and Summer months because it's super easy to care for and a nice way to stay cool.
I was a hair color specialist for 35 years and I can honestly tell you that there is absolutely no way to color hair to a natural looking gray/silver! If anyone tells you that it is possible they are a big fibber and you would end up having an even more strange and unnatural looking color! And doing anything to that re-growth portion now with any color is only going to prolong your agony of growing it back out to natural because then you will have to start the growing out all over again!
What you can do to minimize the difference between the gray/silver roots and the brown/red ends is to have a hairstylist highlight "only the color dyed portion" and put nothing at all on your gray/silver! Personally, I would just let it grow out as is and not mess with it again. That reddish brown is going to fade as it grows out and not be such a huge contrast.
Also, tell your children, who are being the real dinks here, to not try and convince or tell you what to do again. You've more than earned that gray/silver hair and you should be wearing it as a badge of your courage and strength and they should be looking at it that way too! :-)

April 27, 2011
0

found this helpful
Best Answer
I use to color over my grey until it just got to be too much. The grey just kept showing up as a straight line under the darker color. It was very shabby looking so I decided, like you, to go natural. I went to a beauty salon and asked if she could color my hair grey. She said "no" but what she did was a weave. She weaved the lightest ash blonde into my color treated hair using very, very thin strands so that it looked very natural.
I loved it! As my grey hair grew out, you could not see it. It looked the same as the blonde highlights. My hair is now totally and naturally grey and I've never had to go to the salon again. I get many complements on it too. :-)

Joan
Bronze Feedback Medal for All Time! 186 Feedbacks
April 21, 2011
0

found this helpful
Let the grey that shows serve as highlights or tips. As the hair color grows out the the color would look like tips on the grey. I don't think they make a grey hair color.

Marjorie
Silver Feedback Medal for All Time! 290 Feedbacks
April 21, 2011
0

found this helpful
www.ehow.com/how_4530252_dye-hair-silver.html
Contact a beauty supply store and see if they sell gray or silver hair color.

Marg
Bronze Feedback Medal for All Time! 107 Feedbacks
April 22, 2011
0

found this helpful
I would also say hair salon but first I would try all of the natural remedies like lemon juice, peroxide etc. Once you're done with all of that, beat some eggs and mayonnaise and use it as a conditioner leaving it on at least an hour to bring the softness back.
You might find you can live with that until the gray grows back out and your hair is natural again. good luck and congratulations on being in remission. :D

Holly
Silver Post Medal for All Time! 364 Posts
April 23, 2011
0

found this helpful
I'd make an appt. with a professional colorist - whatever it costs, it's worth it and you can do maintenance a la DIY with this professional advice.

April 23, 2011
0

found this helpful
I talked to two of my friends that are stylists and very good at their job. They said to tell you to please call your local shops as they have a gray they can color your hair with. Due to the cancer and if you have any kind of chemo or radiation that would affect your end result. This is the one time to splurge and get it done. They work at Holiday Hair which is a national chain and they said it should be reasonable, maybe more than you want to spend right now but you're worth it! Besides it's only hair and you've already shown it will grow back. Just make sure you're eating enough protein and good fatty acids in your diet and your good hair will return. I'd threaten to shave my head if the kids give you any more problems. You've survived, that's all that counts! You go girl Linda

April 27, 2011
1

found this helpful
I have a friend who has very stubborn gray hair. No matter how many times she dyes it, the gray still shines through. She got so mad at the way it looked, she went and bought herself a wig. Now she owns several wigs. She says they are easier to take care of than her own hair and she looks fabulous.
Answer

this Question