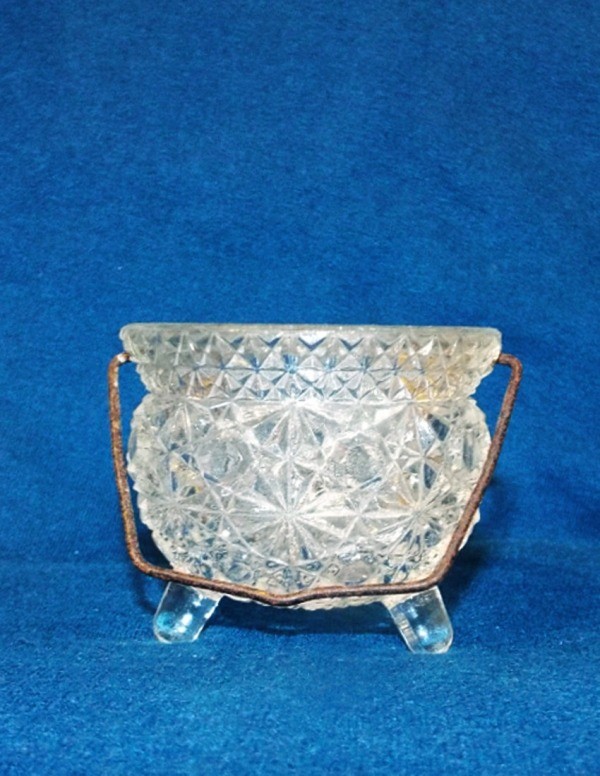 We all have memories, some of them good, some bad. Our keepsakes are most likely associated with the good memories. And they're sort of like Christmas. Every day Christmas would be no joy. It's the year long anticipation that makes it so special. And so it is with keepsakes.
Sometimes we put keepsakes on display, giving them their own little niche on a shelf or maybe a more prominent spot on a coffee table. But I've noticed that with a lot of people, the more cherished the keepsake, the more likely it will be kept out of site. It may be kept in a little used drawer, wrapped loosely in paper or cloth, and maybe pushed a bit to the back.
Hardly ever seen, it sit there quietly till happened upon some rainy Sunday afternoon when you decide it's a good time to straighten some drawers. The unplanned but welcome encounter immediately pushes all of whatever you were thinking about, out of your mind.
The time you spend with the keepsake can vary. You may briefly smile and then go about your business of cleaning and rearranging.
Depending on your mood, you may choose to take the cherished object from its place, find a comfortable seat, unwrap the memory filled item and let your mind travel to places reserved for rare and quiet occasions.
Such times renew and strengthen a part of our psyche, a part we seldom acknowledge but is none the less vital to our sense of well being. This is truly what keepsakes are for.
I have several keepsakes, each worth more to me than gold. Money can't buy the pleasure derived from possessing these little treasures. My mind is all I have, and they are a part of my mind. They are a part of me.
Recently, I ran across a small keepsake given to me by my favorite aunt. It's a small pressed glass wash pot. Its value on the market? Maybe a dollar or two. I never researched to see. Its value to me cannot be measured monetarily. It evokes precious memories. Rusty bail and all, money can't do that.
Some time back, I ran across a small teddy bear while cleaning a closet. I had thought surely I would never see it again. A bit like a long lost friend finding their way back home. I was happy the rest of the day.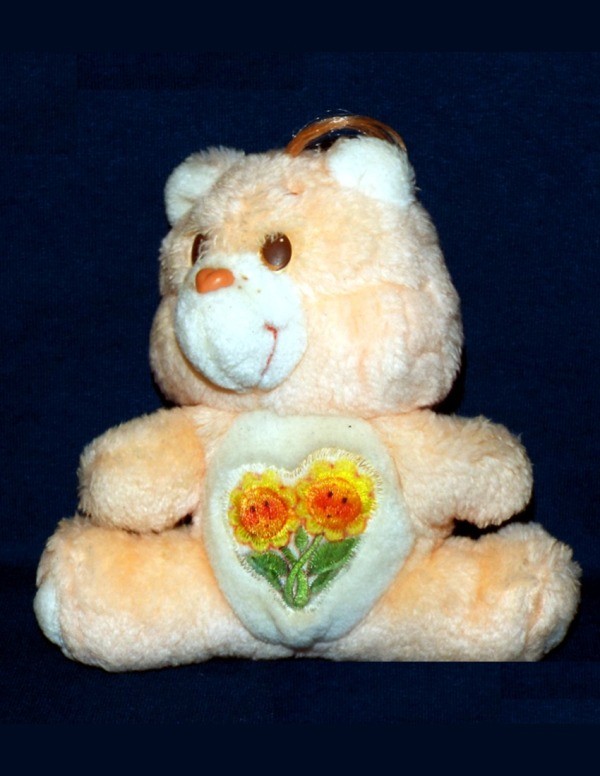 I thought to myself, 'Doug, you've had a stroke of good luck, today. Share that with someone else'. A plan began to form in my noggin, a way for this long lost keepsake to continue as a keepsake for someone else.
I have the sweetest little great grandniece. Her great grandmother (my sister), would have you believe she's a formidable tyrant, a monster no less. A little hellion to be reckoned with.
I know grandmothers and I know great grandmothers. I know how they can profess their grandchildren to be little devils at times. I also know who can be found down in the dumps when they learn 'the other Nana' will be baby sitting with the girls this weekend. I ain't dumb, Y'all.
My little niece is named Sarah. She has temper tantrums. She's Human. She tests Nana to see how much she can get away with. What child doesn't? It's all part of growing up. Soon my sister will be complaining, 'They're growing up so fast!
When I found the teddy bear, I immediately thought of Sarah. I'll clean up little Sherbert (so named because he reminds me of peach sherbet), and give him to Sarah as a keepsake.
I will ask my sister to join with me in this endeavor. Perhaps she will buy a nice frame for the letter I've written to accompany the bear. I will try to find a nice glass dome or glass box to house the little fella. I doubt the text of the letter will be legible here, so I have written it below for you to read.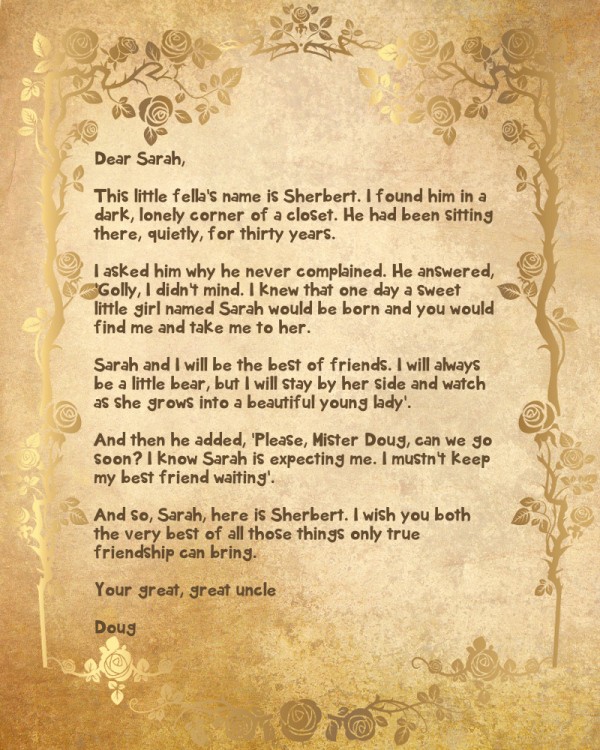 The next time you unexpectedly run across a cherished keepsake, do give some thought as to who should be the next owner. We keep keepsakes for the joy they bring us. We also keep them to pass along, so that joy will live on long after we're gone.
Thank you
------
Dear Sarah,
This little fella's name is Sherbert. I found him in a dark, lonely corner of a closet. He had been sitting there quietly for thirty years.
I asked him why he never complained. He answered, 'Golly, I didn't mind. I knew that one day a sweet little girl named Sarah would be born and you would find me and take me to her.
Sarah and I will be the best of friends. I will always be a little bear, but I will stay by her side and watch as she grows into a beautiful young lady'.
And then he added, 'Please, Mister Doug, can we go soon? I know Sarah is expecting me. I mustn't keep my best friend waiting'.
And so, Sarah, here is Sherbert. I wish you both the very best of all those things only true friendship can bring.
Your great, great uncle
Doug