Using Your Smartphone to Save Money
Solutions
Share on ThriftyFunThis guide contains the following solutions. Have something to add? Please share your solution!
Recently I've been researching ways to save money shopping online, in stores, and how to find the best rebate offers available. This is so important, because we all need a way to save money. One of the best ways that I love to earn a little extra cash is with my smartphone and tablet. There are so many money saving apps available to download and use on your devices. Here are some great tips for you to save money, find rebates, and get cash back when you shop for food.

ISecretShop - Mobile Secret Shopping: This is an app you can use on your iOS or Android device. You just download this from the App Store or on Google Play. Install the app and fill out your information. You can become a Mystery Shopper and earn cash rewards. Just look inside the app and find a restaurant, business or even retail shop in your area that has an assignment. Take the assignment and complete the assignment according to the details. If you need to order food the app will pay you for the food, your time, and any other out of pocket expenses you have invested to do this task.

I personally love this app and have earned quite a bit of money using it. Furthermore, you can eat for free in some fantastic restaurants. If you need to make a purchase at a store, they will pay you back for what you've spent, plus pay you for your time. You will receive the item for free and also earn money for completing this assignment. So if you need a few extra dollars and love to shop this is a great way to do it.

NCP App - National Consumer Panel: The Company has been in business for years. Before. you could join the company and they would send you one of their handheld scanners. You would scan bar codes and receipts for the company. Today, they now have an app for your iOS or Android device.

The app uses your camera on your smartphone to scan the bar codes and your receipts. You can make a lot of money from this company if you can get in the habit of scanning your bar codes. The only problem I have had with this company is the waiting time to become a panel member. This can be a long wait until your name comes up and you can now join the panel. Once you join, you'll be surprised at how much you can earn, just for scanning your bar codes. Furthermore, this is an excellent way to earn cash back from shopping. Every little bit helps and it can add up quickly.

Checkout51: This is yet another great app for saving money on your grocery shopping and other items you purchase. This app gives you new store rebates each week. When you go shopping and have purchased an item on the rebate list, all you do is scan your register receipt and your account is automatically credited with the rebate. You just need to have $20 in your account and they will automatically send you a check.

What I love about this app is the fact I don't need to have coupons anymore when I shop. All the coupons are on the site and when I enter a store, they are displayed on my smartphone. It is so easy to earn money from this app. Plus, I love receiving the checks from this company.

I have decided to use all my saving to open a new account and save for something I really need for my home. I couldn't afford to buy a new stove until I started to use this app. I earned the money for my stove in just a few weeks. You'd be surprised how fast you can earn or save $20 using this app.
Right now I use several apps on my smartphone for rebates, shopping, and being a Mystery Shopper. Each month I can earn around $200 dollars from these apps. I know you need a few of them to use, but the more you use, the more money you'll have each month.
I have found out with the help of these apps, I am able to save for items I never dreamed possible to buy for my home. I was surprised the first month at how much money I had saved shopping and buying items that were listed on my smartphone. Normally, I'd never purchase such items because I found them overpriced. If you want a frugal way to live and extra money in your pocket each month I'd suggest that you try a few of these wonderful apps on your smartphone.

October 6, 2011
3

found this helpful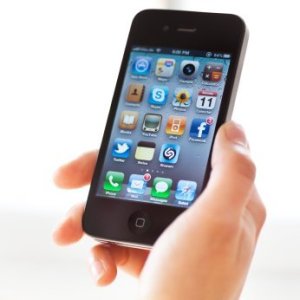 I've heard the argument before. The expensive price tag on the iPhone is justified by the applications that it runs. It sounds like a good argument, but when the calculators come out, it doesn't work. So, what's a smartphone worth?
What Can It Replace?
Obviously, the purchase of a smartphone can replace a landline telephone, as can a cheaper cell phone. The landline cost is going to save about $400 a year; the smartphone will cost about $1,500 for the first year.
Smartphones, like any cell phone, automatically update time changes and keep an accurate calendar. Unless you travel often and extensively, this is a gadget that doesn't warrant any savings.
Smartphones offer a calculator and other gadgets that can easily be found in any office or any laptop. Its value? Space. You can't fit a laptop into your pocket.
A smartphone can replace your portable game player which probably cost $100 or more without games.
Your new smartphone is your new e-reader. Remember, the game player and e-reader are one-time purchases starting at $100 while the smartphone has ongoing contract costs.
The ability to carry a digital camera and camcorder combined with your cell phone in your pocket is a definite convenience. Yet, the quality of the video is poor in comparison to stand alone cameras. For quick moments, they're cute. However, if you're looking to capture your son's first steps, put the camera away.
If you're in a business meeting and need a voice recorder, the smartphone will step up but a separate voice recorder only costs $40 for a basic model.
A smartphone can double as your portable music player saving you another $100 at least.
It carries most of your laptop's apps, but it can't replace the laptop altogether. It will work for on-the-go moments, providing convenience rather than monetary savings.
While there's Internet access and a data plan, there's no way a smartphone can replace current Internet plans, so the $25 monthly Internet access fee isn't saving anything.
What Makes It So Smart?
For those who pulled out their smartphones and tallied all the above features (or those who used the tried and true pen and paper), the smartphone won't save money like it claims. For serious purposes, stand alone products are needed. While video capabilities have grown with each new edition of the iPhone, those who are looking for high quality video or photo editing applications aren't going to be happy with it. It can't store all of your photos like a digital camera and memory card can, and it won't offer the type of musical playback that an iPod or mp3 player will.
What it does offer is convenience. It's convenient to bring the phone to a meeting and organize your calendar, record the meeting, and access your e-mail without bringing several different gadgets. However, most people walking down the street don't need these applications. They use the phone for gaming, online networking, and random applications. For that, it's far overpriced.
When checking out at Kohl's, my granddaughter realized we had been overcharged. There was a large sign stating that the jewelry was 50% off.
She took a cell phone picture of the sign. We went to Customer Service, she showed them the picture and we got the correct price.
Read More...
My favorite and most-used app is GasBuddy. I use it everytime before I buy gas. It gives you the gas prices of the stations near the place you enter so you can buy the cheapest gas available. Great money saver!
Read More...
July 10, 2006
0

found this helpful
You can make shopping around a lot quicker if you have cellphone. Before you go shopping, write down the numbers of other stores that carry the products you are interesting in purchasing.
Read More...
I like to use my phone when I am at thrift stores or yard sales. I sometimes find products that sound like a great bargain, but having my smartphone allows me to look up the actual price of the item as well as reviews.
Read More...
May 3, 2018
0

found this helpful
This is a guide about smartphone tips and tricks. Here are some great tips for everything from protecting your smartphone to saving money and time with one.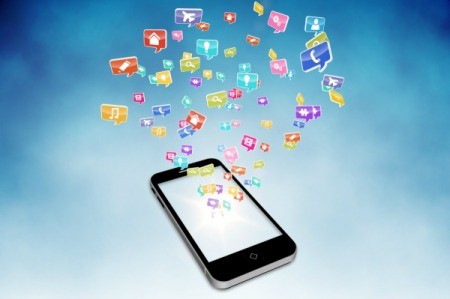 Related Content