Filing Taxes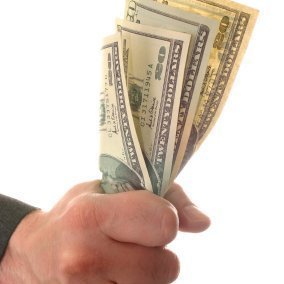 April means it's tax time. This is a guide about
filing taxes
.
Solutions
Share on ThriftyFunThis guide contains the following solutions. Have something to add? Please share your solution!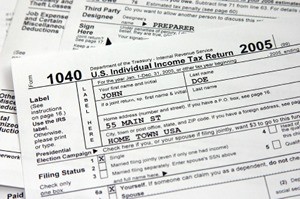 Tax Time, I hate it. However, there are a few things I do to prepare.
Start only when feeling sharp, refreshed, and clear headed. If there are errors, it will only delay that return you need so badly.
Have a space where you can leave your papers and documents out for a day or two, and do not have to be gathered up for the evening meal.
Use the free tax services online instead of the expensive tax prep places. Even this old non-tax-savvy granny can do it.
Read the instructions on the site carefully. Mistakes can be made. Read your answers over carefully and double check your figures, even if you are sure you made no errors. You may be surprised to find that info you type often (name,soc. sec. # etc.) can have a typo because of haste.
If you get too frazzled, stop and take a break. A walk, cup of coffee, time with the family etc can give your brain a fresh jump-start.
Have a quiet environment to do your taxes in. Pets running, or kids playing loudly are not helpful to detailed work.
Have all your papers together before you even start. Searching for important stuff can break your concentration and cause some confusion. (Where was I now?)
These sound almost too simplistic, but are important. I always have to relearn a couple of them each year. Hard to form good habits in this when it is only an annul occurrence.
Hope all of you do great financially this coming difficult year.
Source: This is just what I have learned to keep things simple while preparing taxes. I help raise four grand-daughters, and need to be organized as possible.
By Phyllis from Wisconsin
If you made less than $56,000.00 in '08 you can file your taxes for free. Go to IRS.gov, to the right is the free link. You pick which company to use. I have used Turbo Tax for years and have always been very happy with process and the outcome!
By Jodi from Horse Shoe, NC
January 15, 2008
0

found this helpful
I have gone through the following website for like 3 years now and gotten my federal and state taxes all done, e-file, for free. I believe it's for people who make less than $25,000 per year, and there are other people who qualify too. Check it out. It's free and I have the money either deposited right into our checking account, or mailed to us. I like putting it automatically in the checking account the best.
TurboTax Freedom Edition Qualifying Criteria
Intuit offers TurboTax Freedom Edition via the Free File Alliance for taxpayers who either:
Earned an Adjusted Gross Income (AGI) for tax year 2006 of $28,500 or less.
Qualify for the Earned Income Tax Credit (EITC) with AGI up to $38,348.
Active Duty Military and earned an Adjusted Gross Income of $52,000 or less.
In addition, taxpayers meeting this eligibility criteria and who live in one of the 21 participating states can use TurboTax Freedom Edition to prepare and file both federal and state returns at no cost.
Note: The qualifying criteria is subject to change.
Source: Part of this is from the turbointuit.com website
By Ann from Munfordville, KY
Hope this is helpful to someone thinking about not filing a tax return this year. Due to illness one year, my income did not require me to file a tax return. I regretted that decision. There were many times that I was filling out forms and was asked for information off of that year's tax return. Since I did not file, I did not have the information. It was a headache. I promised myself from then on, I would file a return no matter what.
March 16, 2005
0

found this helpful
When electronically or e-filing your tax return with an anticipated refund, make sure the bank account you designate for the direct deposit has your name on it.

My daughter does not have an account but opted to have her tax return direct deposited to our account. Unfortunately, the IRS would not do this and without notice to her, they snail mailed it to my daughter, who was not expecting this delivery method. It took an additional 5 weeks beyond when she was expecting the refund.

By Ronsan
April 16, 2007
0

found this helpful
If you can't meet the April filing deadline (Midnight, April 17th this year) to file your tax return, you can get an automatic six month extension of time to file from the IRS.
Read More...
February 22, 2007
0

found this helpful
Be careful when switching software or filling out your tax return if you are married-filing jointly. My husband and I accidentally switched the order of our social security numbers from last year to this.
Read More...
Just found out this year that if you make less than 56000.00 a year you can go to http://www.irs.gov and do your taxes for free! Just wanted to let people know!
Read More...
Questions
Ask a QuestionHere are the questions asked by community members. Read on to see the answers provided by the ThriftyFun community or ask a new question.
February 14, 2015
0

found this helpful
Why is there an age limit on the 1040EZ and other forms?
By David from Brentwood, MO
February 15, 2015
0

found this helpful
When you are 65 and over you are entitled to a higher standard deduction and the 1040-EZ is meant to be a fast filing form for the IRS. Use the Form 1040-A. It is just as easy.
October 17, 2014
0

found this helpful
I recently got married last month. I worked the same job for 14 years but in June we relocated and unfortunately the job couldn't come with. I've never been married and I've never filed taxes any other way do I have to file married this year?
By Nc
Archives
ThriftyFun is one of the longest running frugal living communities on the Internet. These are archives of older discussions.
January 6, 2010
0

found this helpful
The Free File program is a free (U.S.) federal tax preparation and electronic filing program for eligible taxpayers developed through a partnership between the Internal Revenue Service (IRS) and the Free File Alliance LLC, a group of private sector tax software companies.

Since Free File's debut in 2003, more than 15.4 million returns have been prepared and e-filed through the program. Free File allows taxpayers with an Adjusted Gross Income (AGI) of $52,000 or less in 2006 to e-file their federal tax returns for free. That means 70 percent of all taxpayers - 95 million taxpayers can take advantage of the Free File program.

Free File Home - Your Link to Free Federal Online Filing
Answers:
Free File Program through the IRS
Thanks loads for this tip. I did not know any such thing existed, and I was dreading either having to pay a CPA or buy an expensive computer program in order to file my taxes this year. Have a lovely day and God bless you! (02/07/2007)

By tedsmom
Free File Program through the IRS
I have been using taxact.com for the last 3 years. It is so easy to use. They ask you straight forward questions and have help links that actually explain and help you. This year I paid them 12.95 and filed my state taxes through them also but the federal was still free. My state refund was mailed less than 1 week from me submitting my tax return. The federal refund is scheduled to be mailed 3 weeks after. Best of luck to you all. (02/07/2007)

By dpcw
Free File Program through the IRS
This is the second year I have used this way to do our federal taxes. I found it to be easy and far less time consuming and it is free! And in less than ten days, my refund is direct deposited into our checking account. (02/09/2007)

By maggiemay
Related Content