Ever wondered what to do with all those wine corks that you have been saving for some reason? Well here is the answer to that problem: make a recycled cork-board.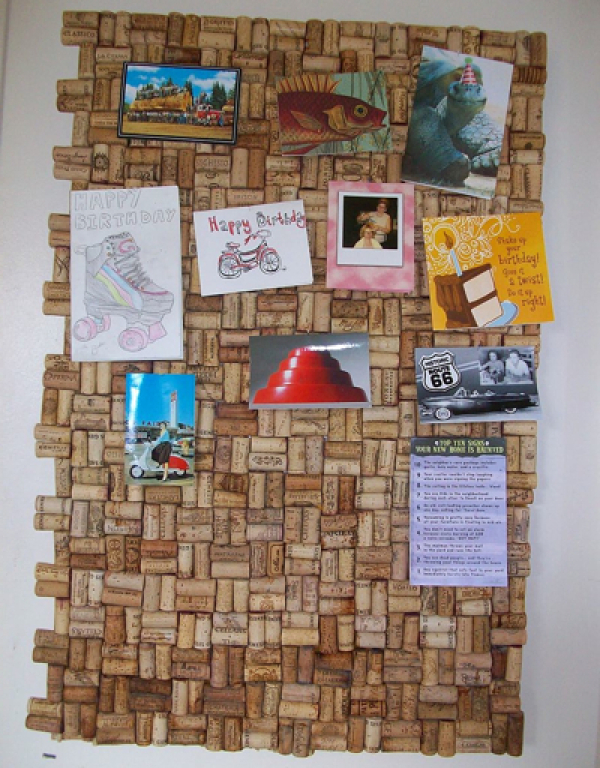 Approximate Time: 1hr + depending on size
Supplies:
wine corks
thin piece of plywood for the back
wood glue
picture framing wire and hooks for the back
Instructions:
A recycled cork cork-board is easy to make, useful, and decorative.
Buy plywood in the size that you want your finished product to be.
Attach picture framing hooks and wire to the back. Doing so after you glue on the corks could ruin your project.
Lay plywood face up with hooks on the bottom. Spread wood glue onto the the plywood and glue corks down covering the entire surface.
Let project dry by following the directions on the back of the glue bottle, usually 24 hours minimum.
Hang and enjoy!
Remember to use wood glue because it works the very best. I have tried this with Gorilla glue and it did not work very well.
By Grace from Seattle, WA