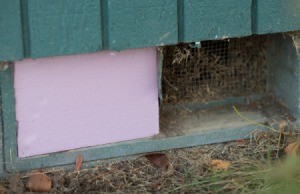 I went to Home Depot to get insulators for the crawl space vents around my house. I was surprised at how expensive these small pieces of styrofoam were. So I decided to look around for a better option.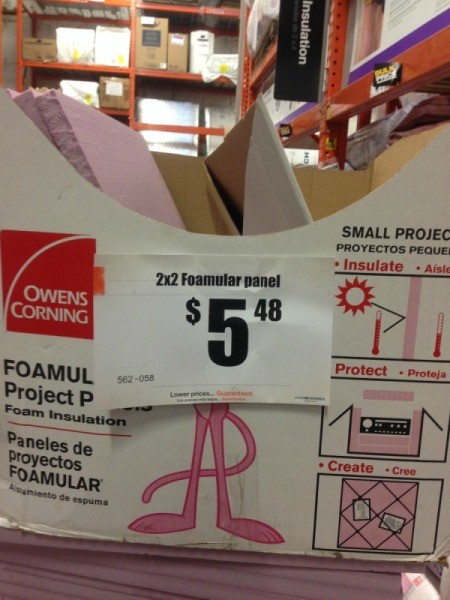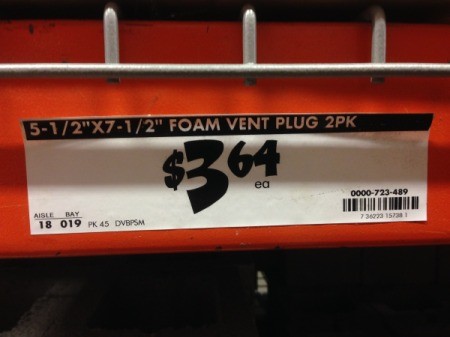 I found these Owens-Corning 2x2 foot squares that were much denser and less expensive per piece, I would just have to cut them to size. These 2x2 panels were so much cheaper ($.009 per square inch) than the pre-cut pieces ($.045 per square inch) that I decided to purchase 3 panels so I could insulate both outside and inside the vent.
To buy enough of the pre-cut vent insulators for home I would have spent $32.76. I was able to purchase a much higher quality insulation and install twice as much for only $16.44, a savings of about about 50%!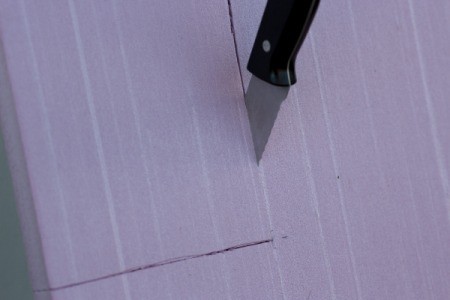 Cutting them to size was easy, I found a bread knife worked well for the long cuts. Once they were cut to the correct size, I simply pushed them into place.