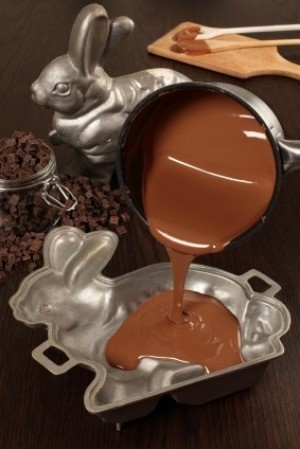 I am looking for big 3-D lollipop molds. I have been searching all over my town and all over the net for some 3-D Lollipop molds. I've found bunches of flat lollipop molds, but I need the actual "ball" shape.
The only molds I can find are 1 and 1/2 inches around at biggest. Like a Tootsie Pop. I need something a little bigger than that, for those huge swirled ball lollipops.
The only molds I can find for this are super expensive professional molds that sell for $40 each. Does anyone know where to find these molds for a reasonable cost or something else that would work?
Aysha from Boise, Idaho
Answers
By chris (Guest Post)
April 25, 2008
0

found this helpful
I work in a pharmacy and we get our lollipop molds from
www.gallipot.com. All sizes available. When I make them I spray the molds with Pam so they come out easy and then cover the lollipops with powdered sugar so they won't be sticky.

May 5, 2008
0

found this helpful
You might have found a mold by now, but I just read your post. I usually buy a mold making kit from Hobby Lobby (make sure it's labeled as being safe for food use).
They are great for any kind of mold! You just need to find an object that matches the shape you want, then easily make the mold for it with the kit. I hope it helps!

February 25, 2009
0

found this helpful
I am sure all the candy mold stuff has been sorted out by now but just in case I make handmade cake molds and I could make candy molds in any shape you like. If you are intrested you could reach me at a.beikmanis@gmail.com
Answer

this Question