I recently replaced my bedspread and didn't want to sell or donate the older one. I have a chaise lounge pad on my mattress, so it makes a "gap" between it and the wall. To fill it, I needed some pillows.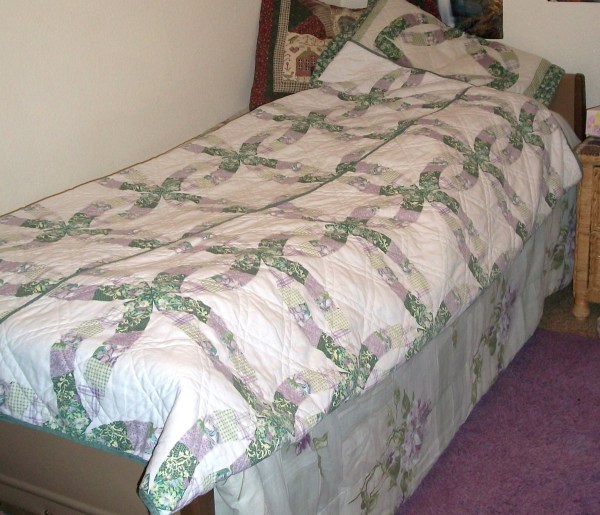 When you need a temporary bolster pillow, try this:
Fold the blanket or bedspread in 1/2 on the bottom and 1/4 each side on the top (closest to you). Then, simply roll it tight, straightening any wrinkles as you go. When it's rolled, tie each end with ribbon, yarn, or fabric strip. You have a bolster that goes back to a blanket for company.
This also works for all the old towels you don't want any more. Roll them, cover them with pretty fabric and no one will know what is inside.
Hope this inspires you!
By Sandi/Poor But Proud from Salem, OR