By Jan Wade (Guest Post)
September 19, 2005
0

found this helpful
I had a friend do this and she took lepeod and zebra material(sheets) and wet them in liquid starch. She wrung them out and applied them to the walls. When they dried you would swear it was wallpaper. When she came to the seams she just overlapped them and you couldn't tell where they ended or began. She kept them up for 2 1/2 years and when she took them down they just peeled off and she washed them and they were as good as new!

May 9, 2006
0

found this helpful
Use an old wooden screen door for the closet door. Great for any type of outdoor scheme.

Holly
Silver Post Medal for All Time! 364 Posts
May 10, 2006
0

found this helpful
A person I knew bought a set of overstuffed upholstered furniture that was a dark mustard yellow with a black irregular print. It looked exactly like an African themed cloth. The more I saw it, the more African it looked, although this was not the intent of the person. You might want to think about using these colors.
By Anglea (Guest Post)
May 23, 2006
0

found this helpful
Try rugs. They are relatively cheap. Also try animal print scarf type drapes. Paint is cheap too. Use dark mahogany colored furniture.
By carla (Guest Post)
May 27, 2006
0

found this helpful
Hi I am doing my sons room in safari and checked here for addidtional info and thought you all might like this. I am a consultant with tatouage and they hava a great line of products to decorate with . I just put up the new safari scene and it is awesome. to order go to www.tatouagedesigns.com and at check out us code CarDun80 for a discount.its very reasonable priced for the quality and size
By (Guest Post)
August 4, 2006
0

found this helpful
for a bed hang a hammock on the wall and pile with pillows. and if you can't afford a dresser, take your suitcases( so cheap at goodwill) and use them. fill with clothes and stack. won't look tacky. will look like you live in the jungle!

October 10, 2007
0

found this helpful
Regarding the whole safari/rainforest/jungle theme, my 12 year-old and I just completed her first mural, a leopard in green foliage found on tatouagedesigns.com. We're moving her from a smaller bedroom where the walls are covered with large suede leaf placemats and metal gecko sculptures to a larger room. We first painted the walls a light gold/tan color. We then completed the mural. We plan to hang bamboo roman shades on the windows. We have already reassembled a large makeshift valance of green leaf and monkey placemats. The effect is as if the monkeys are hiding in the treetops. We have yet to replace the leaf placemats and geckos to her walls, but I expect awesome results. We attach the leaves with adhesive velcro dots. We have African drums and carved animals, along with her metal bird sculptures, which we may add if there's enough room. It may take some time, but I'll post pictures when everything is complete.
By (Guest Post)
October 17, 2007
0

found this helpful
My son's room is jungle for 50.00:
We used braided bale twine (free with the hay -thanks grandpa) and made vines that hang from the ceiling. We wrapped the rope and leafy garland from the $ store. We made 2 nets for toys in the corner one on top of the other and wrapped the edges in the leafy garland. We put the garland all over the room along with braided twine. We used my sons collection of monkeys and for the bed we used yards of tulle fabric to make a misquote net. We hung twine and vine tightly on a curtain rod for the curtain top and some green tulle for the lower curtain. The family $ store has some nice framed art at a reasonable price. Go to the Salvation Army, goodwill, or thrift stores and yard sales! I got a small foot locker from a yard sale for 1.00, that was red with a sports logo on it and I painted it black and I used liquid starch on tan fabric strips from old pants and weave top to look like basket. (I used hot glue on the edges and edged it with a flat 4 braid of twine.) I also got some stuffed parrots and a safari hat. When we finished, our room cost about $50.00 (tell friend and family what you are doing they will often have things you can use and will give them to you) think outside the box! Just because it is a sheet doesn't mean it can't be a curtain. If you tare cotton it frays and can just be left unhemmed, or you can glue twine to it. Twine is available in a BIG spool at a farm supply store like Cenex.
By Pam (Guest Post)
January 29, 2008
0

found this helpful
Calendars are a great place for cheap animal art/prints.
By (Guest Post)
May 18, 2008
0

found this helpful
Cool, thanks, this really helped me with my room!
By Amber (Guest Post)
September 7, 2008
0

found this helpful
I took shades of green streamers from party city, twist them together and run it around the door frame. I even put it on the hand rail going up the stairs, With a caterpillar stuffed animal on top of it. Also from ikea a life size bright green snake on the dresser and I put a small stuffed animal in the snakes mouth! (make vines from brown paper bags, cut the bottom out and cut one side, then twist it you can staple gun it to the wall. I have had mine up over 1 year. And it only took about 2 min.)

November 25, 2008
0

found this helpful
lots of fun jungle bedroom decorating ideas
mariesmanor.fateback.com/.../JungleRoom.html
By Alex (Guest Post)
December 14, 2008
0

found this helpful
I am going to paint my room jungle but I don't know where to find decorations that will fit the theme I want. I want to paint my room like the jungle in the game pitfall if anyone has played it it is great and it has great jungle sounds.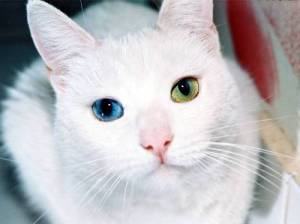 September 23, 2009
0

found this helpful
I just went to family dollar and bought a safari theme picture with a nice wood frame, cheetah blanket, cheetah desk lamp and a black and gold safari vase. All this was just $26.00. Ebay also has some interesting safari items. Im also running fishing line zigzag across the ceiling.I purchased palm garland on ebay and will be stringing that across. HomeDepot sells rolls of bamboo reed. I bought it for $38.00 a roll to place on two walls. I'll post pics before and after when its done