I am a 47 years old, and now on Long Term Disability for the first time in my life.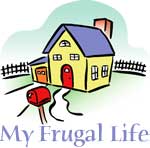 Things are very difficult when it comes to paying my bills.
My first tip for saving money would be to watch every penny. I go to the library for books. When I find an advertisement for a new book that just came out on the market that I want to read, I order it from my library. In fact, I can get online to my local library and order it from the internet. No gas needed. Instead of buying magazines, you can check out up-to-date magazines at the library also.
I pay my bills on the internet, no gas or stamps needed. I clip coupons only on items that I normally use, not just because I have a coupon. You need to be wise when using the coupons. I set a firm budget for myself every month and stick to it. When I need to go out, I make sure that all the things I need to get done using my car get done in one trip. It saves a lot of gas. As far as my grocery shopping goes, I make my meals for the week by what is on sale at the store.
I take what money I save for the month, whether it's a big or small amount, and put it toward my credit card bills hoping I can pay them off early. I don't go to movies I wait until they come on TV or maybe once in a while rent a DVD. Since I pay for the internet, I use it a lot for information on everything and also just for entertainment. While I do this, my TV is off.
By Linda from Muskegon, MI
Do you have a frugal story to share with the ThriftyFun community? Submit your essay here: http://www.thriftyfun.com/post_myfrugallife.ldml