Every year writers from the Garden Writers Association and the Garden Media Group conduct research on consumer garden purchases to predict the latest trends in gardening. Here's what their research says about trends in gardening for 2006...
Keeping Things Simple
Less is more. Homeowners are turning to more simple, low maintenance gardens with flowers and plants that are easy to care for. Showplace gardens and immaculate lawns are a thing of the past. Simple gardens where people can spend time outdoors and communicate with nature are the trend.
Smaller Gardens
Say goodbye to large landscapes. Along with keeping it simple comes a trend toward downsizing to smaller gardens. Urban gardeners are utilizing patios, balconies and rooftops for flower and vegetable gardening more than ever before. And all gardeners seem to be taking advantage of the new dwarf-sized annuals, perennials, trees and shrubs now specifically bred for smaller space gardening.
Containers & Pot-Scaping
Container gardening continues to be a hot trend, but containers aren't just for porches or patios anymore-they have moved out into the yard. Decorative pots are being used alone and in groups as artistic focal points. In beds and borders, gardeners are pot-scaping with containers filled with dwarf trees, flowering shrubs, colorful flowers and ornamental grasses.
Personal Style
You may not have realized it, but YOU are the latest trend in gardening. More and more gardeners are throwing out the rule books (there are rules?) and designing garden spaces that are a true reflection of their individual personalities. Statues, gazing globes, bird baths and solar gadgets are all popular as are lighting, high-end outdoor appliances and electronics. Our outdoor spaces have become an extension of our indoor spaces and with rising fuel prices, they are fast becoming the primary place to spend our leisure time.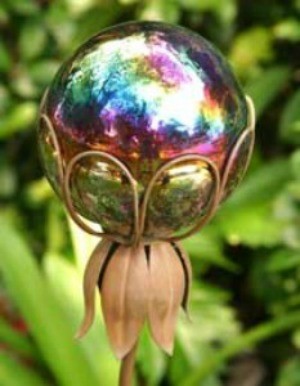 Plants as Architectural Features
We are fine-tuning our ability to incorporate large, bold-colored and unusual textured plants as architectural features in our backyard landscapes. We're learning about Green Design! Plants are being used to define spaces like walls, curbs or fences or doorways.
The Return of the Houseplant
Raising exotic and flowering houseplants was a popular trend in the 1970s. It's back.
You're going to notice more houseplants on porches and in the sunrooms-especially flowering houseplants. Many gardeners are turning their attention to raising houseplants, especially orchids, during the colder winter months. You'll probably see more houseplants at work, too. And why not? Plants clean the air, elevate the mood and boost productivity.
Fabulous Foliage
Gardeners are placing more of an emphasis on foliage. Plants with variegated foliage in interesting colors and textures are more popular than ever before. The many new cultivars of Heuchera (Coral Bells), for example, offer pink, purple, silver and bronze-colored foliage with contrasting colored flowers. Gardeners are looking for plants that provide year round interest-plants they can enjoy in the winter garden. Along with this trend comes a renewed interest in gardening with native plants.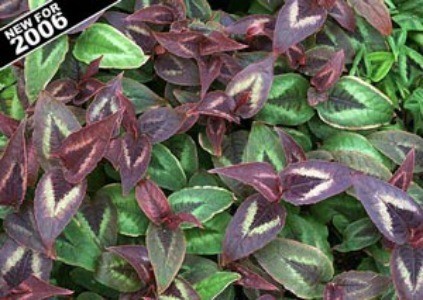 Fountains
The less is more principle applies to water features as well. Large ponds and water features are being replaced with smaller table-top container fountains, stand alone fountains and wall mounted units. Gardeners want to keep the soothing sound of moving water in the garden, but in a simple, easy-to-maintain way.
Vegetable Gardening
An increase in fresh, healthy, organic food is reflected in the increased interest in vegetable gardening. As people have become more conscious of where their food comes from, more and more consumers are electing to grow their own food. Whether in containers, foundation plantings or in small beds, vegetable gardening is back in vogue.
Organic Gardening
The new trend in gardening, and living, is to incorporate more sustainable gardening practices. And we're starting to look to nature as a guide for solving gardening problems. As we work to get our bodies off chemicals, the plant industry is coming out with organic products to get our plants off chemicals. Products that work with a plant's natural immune system as well as products that add "good microbes" to the soil are resulting in stronger, healthier plants that are better able to fend off diseases without chemical interference. And more than ever before, gardeners are looking at the garden as a whole ecological system, rather trying to create artificial growing conditions and 100% pest-free landscapes.
Watch for more articles on these 2006 trends in upcoming newsletters!