Gardening Trends
Solutions
Share on ThriftyFunThis guide contains the following solutions. Have something to add? Please share your solution!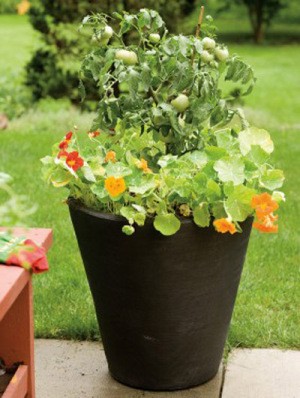 The numbers have been crunched, the receipts tallied, and the survey responses read. Once again, based on consumer behavior, Garden Media Group has released the top gardening trends for 2011. So put your garden gloves on and join the fun because apparently 'Gardening with a Purpose' is taking root.
Gardening With A Purpose
Gardeners are changing their lives and their communities one garden at a time. Whether it is growing food for their own tables, choosing eco-friendly products over toxic chemicals, or planting native species to attract birds, butterflies, and bees, the trend for 2011 is gardening with a purpose. Gardeners everywhere are taking steps to improve their health of their bodies, their communities, and their environment.
A Few Interesting Facts:
According to a research conducted by the Garden Writers Association (GWA), since last year, half of those surveyed said they have gardens in their backyard, while more than one-quarter have gardens in their front yard.
Vegetable gardening is up almost 20 percent from a year ago.
Community gardens are up a whopping 60 percent!
Here is a closer look at just a few of the trends forecasted for 2011:
Edible Ornamentals
Gardeners are mixing it up by adding food producing plants to the landscape which also provide ornamental value. Small fruits like blueberries, for example, are growing in popularity - not only for the health benefits of their berries, but also the for three season value their foliage provides. According to the GWA, more than three-fourths of the respondents surveyed feel that growing their own food not only saves them money, but also produces food that tastes better and contains a higher nutritional value.
Sustainable Containers
The trend towards growing vegetables and herbs in containers also continues to grow - especially for folks with limited gardening space. One interesting trend from last year is the 20 percent decrease in the sales of Annuals. Maybe it's the economy, but many gardeners are starting to see Annual plants as "luxuries". Once the undisputed kings of container gardening, Annuals are now being replaced with long-blooming perennials like daylilies, roses, and ornamental grasses. After adding a double pink Knock Out(R) Rose bush to my own container garden last year, I can understand why. Why spend money on Annuals every year when you can plant low maintenance perennials that deliver all-season color and last for years?
Succulents
A greater focus on conserving water has resulted in succulents making a comeback. These easy sustainable plants produce showy flowers, along with thick, fleshy leaves that store water. Despite the wide variety of shapes available, succulents are remarkably consistent in their needs. Drought-tolerant and able to thrive in a variety of conditions (and withstand a great deal of neglect), succulents are perfect for small gardens, large landscapes, and gardeners of all ages and skill levels.
Indoor Gardening
The desire to bring the outdoors in can be seen in the continued popularity of houseplants. Orchids, ferns and palms are the current "it" plants for indoor gardening. All are easy-to-grow and a great way to add a sense of style and decor to any room. Plus, these pretty plants work double-duty by helping clean indoor air of volatile organic compounds while providing your living space with an ample supply of fresh oxygen.
Growing Up
From vines and veggies growing up from containers to vertical walls blooming with edibles, plants are growing up. Gardeners are multitasking with climbing plants - producing food, providing privacy, screening eye-sores, and drawing the eye upward to create the illusion of space. Even businesses are seeing the productivity, environmental quality and return on investment that indoor plantings and vertical living walls are bringing to their interior and exterior spaces.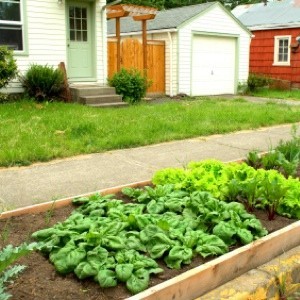 Each year Garden Media Group, a public relations and marketing firm for the gardening industry, forecasts gardening trends for the coming year based on consumer spending habits from the previous year. According to this year's trends, America is seeing green. Most gardeners already have a sense of coming trends, because they are the consumers doing the spending. Nevertheless, here are Garden Media Group's seven new predictions for the 2010 gardening season.
1. Main Street Is In (Wall Street Is Out)
According to Susan McCoy, president of Garden Media Group, in 2010 we are going to see the return of Main Street American values. There's been a shift of priorities between balancing practicality with comfort and fulfillment. It seems that most people, including gardeners, are taking a hard look at what is important in life. "Core values of responsibility, meaningful relationships and connectivity to neighbors and communities are surging," says McCoy.
2. Edible Gardens Are In (Lawns Are Out)
If you've been looking to grow your own groceries, you're in good company. According to the National Gardening Association, 2009 saw a 19% increase in edible gardens-including space-squeezed gardeners transforming their front yards into vegetable gardens. The great American "de-lawning" has officially begun.
3. Slow Gardening Is In (Instant Gratification Is Out)
The simple life is making a comeback. People are doing more cooking and gardening-even raising chickens. Due to increased demand for organic, locally grown food and increased energy efficiency, community-supported agriculture programs (CSAs) and produce exchanges are popping up throughout urban and suburban communities. According to LOHAS-Lifestyle of Heath and Sustainability, seed sales are up by 30-50% and canning and preserving food has increased by as much as 45%.
4. Mindful Is In (Bling Is Out)
Included in the return to more traditional American values is increased volunteerism and a shift from a "me" to "we" mentality. Most gardeners are demanding "green" products and technologies that are long-lasting and save time and money. People are looking for value, price, and performance in products designed with sustainability in mind.
5. Eco-boosting Is In (Chemical Dependent Gardens Are Out)
Gardeners are demanding more products that work with nature, not against it-and the industry is responding. This year gardeners will see more organic and earth-friendly products that are safe for people, pets, plants, and the environment.
6. Multi-tasking Is In (Single-Purpose Gardening Is Out)
Rain barrels and rain gardens continue to be popular as gardeners seek ways be good stewards by reusing rainwater and reducing run-off. Urban roofs are being transformed into green spaces that not only absorb rainwater and filter air pollutants, but also grow food and create habitat for wildlife. More people are using houseplants for decorating indoor environments and cleaning and purifying the air.
7. Perennials And Shrubs Are In (Divas Are Out)
It's all about the balance of nature. Gardeners are favoring sustainable landscapes, water conservation, and perennial plants that have high-impact but require minimal maintenance. Native plants that attract pollinators and birds are catching on, as are small edible shrubs that produce fruit and berries, while still looking great in the garden.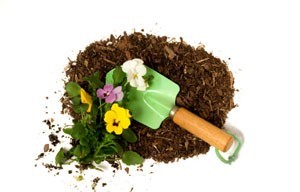 Every year a leading garden research group releases a report citing the gardening trends for the upcoming gardening season. You and I actually create the data for this report, according to how we spend our gardening dollars over the previous 2 years. So here is what we decided would be "Hot" and "Not" for the 2008 gardening season.
Hot: Gardening for the Greener Good
Not: Gardening for Self-Gratification.
The overall trend this year is headed in a Green direction. Of course, we all garden for self-gratification (we don't do it because we don't like it), but concern and heightened awareness for the environment has finally reached its tipping point. Organic gardening is going mainstream in America! More gardeners are seeking ways to conserve water, use locally produced or recycled materials, and employ environmentally-friendly cultivation and pest control techniques. Look for some new "green"(drought tolerant) plant options at local nurseries this season.
Hot: Eco-Chic Gardens
Not: Chemically Needy Gardens
The new trend is "Eco-Ethics". In response to an overwhelming concern for the health of their families and the planet, gardeners and homeowners are saying no to chemically based pesticides and fungicides and looking toward safer and healthier alternatives, including selecting plants that are bred to withstand disease and insects. Even better news is that unlike the organic products of the 60s, today's products actually work.
Hot: Buying Local
Not: Big Eco-Footprints
We are becoming more aware of the environmental impact businesses have on the environment, and the health benefits of shopping for locally grown plants and seeds.
This year's trend is geared toward purchasing what we can locally to help minimize the impacts transportation and shipping have on the environment. When we do purchase garden supplies online, we'll be buying more from companies who take eco-friendly initiatives like recycled packaging, utilizing wind and solar power in their production process and manufacture their products from locally available materials.
Hot: Water Conservation
Not: Wasting Water
After last summer, this trend hits home with a lot of us. Not only is it environmentally (and economically) responsible, in many places it's mandatory. Check with your water district or local municipalities to see if they offer rebates for landscape water-saving devices. Many are starting to. If you are not doing it already, consider trying some drought-resistant native plants in your garden and look into purchasing or constructing a rain barrel.
Hot: Smart n' Easy Gardens
Not: High Maintenance Gardens
We're busier than ever-too busy for high maintenance gardens and budget-busting plants. The 2008 season will bring with it a new assortment of Smart Garden products. From regionally customized fertilizers, to disease resistant plants that require fewer pesticides, more products will save time, money, and the planet all at the same time. Novices rejoice! New, "fool-proof" plants like the Thai Delight Caladium collection require minimal care or expertise to grow successfully.
Hot: Corresponding Color Combinations
Not: All In The Family Color Combos
Simplicity remains a hot color trend, but this year the focus is on pairing one plant with a second plant, whose foliage provides the accent. For example, taking a plant with red flowers and pairing with another whose variegated foliage also contains some red. Imagine yourself wearing a multi-colored black, red, and yellow scarf, with a black pair of pants and a red sweater. Voila! You get the idea.
Hot: Curvaceous Gardens
Not: Square Gardens
Curves are making a comeback. As gardeners go "green", the trend in garden design is moving toward free-flowing lines and organic shapes. In 2008 you'll be seeing more circular patios, curved walkways and outdoor seating areas like gazebos, that serve to break up the space between curvaceous beds. More statuary will be used in landscaping to draw the eye around the garden in a way that is more visually stimulating.
Hot: Well Lit Gardens
Not: "In the Dark" Gardens
Our gardens have become outdoor extensions of our living space, and we spend a lot of time in them. It's no surprise then, that homeowners are looking for dramatic ways to illuminate their yard and gardens. From colorful submersible swimming pool lights, to stylish patio table lamps and "electrical ready" custom-made gazebos with chandeliers, lighted features have become an essential element for extending our time outdoors well past dark.
Hot: Gardening For The Birds & Bees
Not: Reckless Gardening
Gardeners are nature lovers at heart, and more of us are seeking to restore the natural ecological balance to our own backyards by attracting insects, and birds. Not only do they benefit our gardens by eating harmful insects, fertilizing and aerating our soils, and transporting seeds, but they are fascinating and a true joy to watch. Even in the smallest gardens, the trend is moving away from using insecticides and moving toward potting up evergreens, planting vines beneath decks and placing colorful containers of red flowers around the deck or patio to provide food and shelter for birds, bees, ladybugs and even bats.
Once again writers from The Garden Writers Association along with the folks at Garden Media Group have tracked consumer garden purchases for 2006 in order to predict trends for the upcoming year.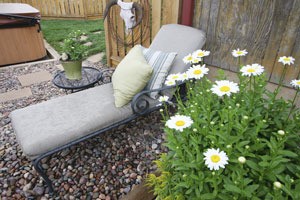 Read More...
Every year writers from the Garden Writers Association and the Garden Media Group conduct research on consumer garden purchases to predict the latest trends in gardening. Here's what their research says about trends in gardening for 2006...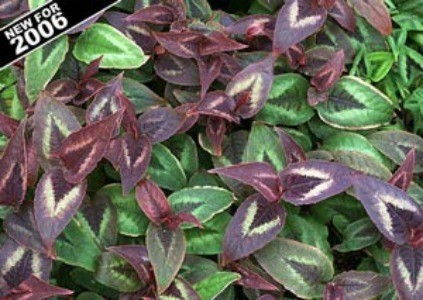 Read More...
Related Content