July 16, 2009
0

found this helpful
When I hear wafer I think of vanilla wafer. These are used for such as bananna pudding. I've uploaded a picture. But I guess what you described is called a wafer also. What are some of the ingredients in the receipt?


July 16, 2009
0

found this helpful
Here is a picture of something called a plain wafer cookie. I guess it would be according to the other ingredients and how it is being used.
I'm sorry I wish I could have been more help. But we have both here.


July 16, 2009
0

found this helpful
I would say Vanilla Wafers like you use in a banana pudding. They are small plain round flat cookies that come packaged in boxes of about 90 to the box.

July 17, 2009
0

found this helpful
The description you gave is a wafer but is usually described as a cream wafer. The other posters are right that when the word wafer is used in cooking it usually means a vanilla or chocolate wafer eg brand name Nilla Wafer or Christie's chocolate wafers and they are used as an ingredient.
What recipe are you looking to make?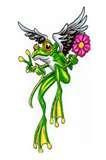 July 17, 2009
0

found this helpful
Hi, I knew you thriftyfun members would come through for me! Thanks for the pictures. no, the plain wafers are unavailable in my country. No point in giving me brand names - I don't live in the U.S.! the ones with the cream filling shaped like fingers are the ones that I can find here. The recipe I have is that I'm supposed to crumble them up to use as a base for cheesecake and such. Can I use the cream filled ones instead or should I just use plain cookies i.e. digestive biscuits (I think they are called crackers in the U.S.) instead? Thanks so much.

(Guest)
Gold Post Medal for All Time! 846 Posts
July 17, 2009
0

found this helpful
Yes, digestive biscuits will work :-) Shortbread cookies would be the closest to nilla wafers ;-)
Or you can make a batch of homemade nilla wafers...It's a large batch but they will freeze well ;-) Here's the recipe:

Dena Roberts
Bronze Feedback Medal for All Time! 102 Feedbacks
July 17, 2009
0

found this helpful
The wafer that is used as a base for cheesecake is yet another type of "wafer". It is a Graham Wafer! We use them a lot for crusts and pie bottoms. If you send me your address, I will send you a box and you can see for yourself if you have a similar product in your country...they have a very particular consistency and flavour. They are delicious! MY e-mail is B A S Y L Y R O B E R T S @ Y A H O O . C A allsmallsandnospaces.

(Guest)
Gold Post Medal for All Time! 846 Posts
July 17, 2009
0

found this helpful
Need to mention here that grahams are not really wafers they are sweetened crackers. Graham crackers do make a very tasty crust but if the recipe says wafer it usually means a cookie which has a much different flavor. Here's an example that there is a difference:
Graham Cracker Crust
2 dozen vanilla wafer cookies
4 large graham crackers
4 tablespoons butter (1/2 stick)
plus more for greasing the pan
Crush wafers and crackers together with a rolling pin in a plastic baggie and dump in a large bowl.
Grease a 9x13 baking dish with butter. Pour the crumbs into the pan and spread evenly. Melt the half-stick of butter and pour it evenly over the crumbs, then mix it together. Once the crumbs are moistened, spread them evenly and now make sure it's nice and flat.

July 18, 2009
0

found this helpful
Hey catastrofy! What a kind heart you have to offer to send me a box of American style wafers! I was really touched. I don' want to put you to any trouble for no real cause since Now I have a good idea of what they are and I know that I can't find them here in my country, but I really appreciate your kindness. The closest I can get to them (after reading all the input) is Ratafia Biscuits.
I'm sure European thriftyfun members will know what I'm talking about and probably they will serve my purpose. Ratafias are lighter than digestive (you call them graham crackers in the U.S.), so I will use those instead as a substitute. Thanks to all of you...you are the best!

July 18, 2009
0

found this helpful
Just for information, the round nilla wafers described by notwrong(with the accompanying picture) have a very similar appearance to Italian cookies (forget the name right now) which are very easily available here since Malta, my little island home, is only 60 miles away from the Sicilian coast. So all Italian products are available here in my country too. Malta is exactly in between southern Europe and the north African coast. We are in a pretty unique location but unfortunately, too small and too far away from the U.S. to have access to your bountiful choices! Having a choice between 3 products and 3 thousand products sure makes a difference! Lucky, lucky you!