October 15, 2007
0

found this helpful
Look for handicrafts made by your local senior citizens! They have their wares for sale at craft faires, etc. and are usually not expensive- look for rag dolls, and so on...or wooden blocks...
October 15, 2007
0

found this helpful
Dollar stores have cute things for little girls like hair doodads, socks, etc....Also grab bags which kids seem to love. I was born a few days before Christmas so I know all about "it's too close to Christmas" syndrome. Believe me, someday she will appreciate your kindness, you're a very thoughtful grandma!
October 17, 2007
0

found this helpful
It's true that everything in Dollar stores are cheap. The point is we now want to buy toys (and other things) Made in USA. You would have to check the packaging very carefully. Many churches have "fairs" in December and members often donate handmade things for sale. Good l;uck.
October 17, 2007
0

found this helpful
The best toys use the kids' imaginations. The awesomest toy I ever had growing up was a gunny sack full of blocks. They were just odd sized scraps and chunks, and they had been taken to a belt sander by a family friend to polish them a little. The three of us played with those until we were like fifteen or something. Loved them!! You could also look on eBay's vintage toy department for ideas.
October 17, 2007
0

found this helpful
Here's a list for you to check out. I believe all of
Melissa and Doug's products are safe and made in
the US. I've found some of their puzzles for
about $5. You can search for Melissa and Doug
if you'd like to see more of their toys.
You might consider clothing too, or a purse, or
even a little camera. They have some little digital
ones at Walmart (online) clearance for less than $10.
Hope you find what you're looking for!
Linda
Buy American http://www.foxn 3,292056,00.html
Toys Made In America http://www.toysmadeinamerica.com/
US Made Toys http://www.usmadetoys.com/
Fat Brain Toys made in America http://www.fatb e_in_america.cfm
Lead-Free USA made toys http://www.thed ade-in-usa/5291/
*list of more toy sites here too
American Made
http://www.made i?data/toys&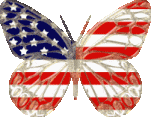 By guest (Guest Post)
October 18, 2007
0

found this helpful
I ordered several things from www.klutz.com.
Painted rocks book
Solar powered car book
I like it where kids can actually do or make something.
October 19, 2007
0

found this helpful
Granny, my husbands B-day falls on Christmas Day & my middle childs is on Dec. 23, so I know how you feel that your granddaughter may feel left out. Usually, we did something for the both of them on the 23rd & I'm sure my son felt shorted because it was so close to Christmas that he didn't get as good of gifts as the other kids did on their B-days. Some of the things I tried were individual cakes, very elaborate decorations, lots of fun things to do--like pajama parties--& extra, extra attention. Still though, I felt the party was lacking. As for gifts, as the mother of 5, 4 year old girls like dress-up. I gave my daughter & then my granddaughters their own 'grown-up' purses (small for their size but they looked 'grown-up' & filled them with inexpensive lipgloss in the fancier bottles, a face powder compact with a mirror, a small bottle of perfume, hair doo-dads, their own little purse-sized brushes, & a 'little black book' & pen for telephone numbers. Believe it or not, my daughter, now 32, still remembers her purse & the fun she had with it!
By guest (Guest Post)
November 2, 2007
0

found this helpful
Take a look at this great site for toys made in the U.S.A.