I am 43 years old and my husband is 40. He has just recently completed nursing school so, for the last 2 years, money has been extremely tight. We have 3 children, two teenagers and a five year old. Prior to my husband's schooling, we both worked extra to pay off all outstanding debts. He only worked 32 hours a month while in school, I worked full time as a waitress. We started shopping at Aldi's grocery store and saved about $40 a week there.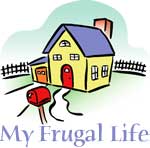 For the past two Christmases, we have only taken cash to shopping and a list with the amount we can spend on each person. The teens got $100 cash wrapped in a big box, $30.00 worth of movie tickets, a gift certificate to a local science center, roller skating rink or things like that. I know it sounds expensive but to those of you who have children, you're going to end up spending the money anyway, so give it as a gift.
The way we see it is two for the price of one; more stuff under the tree and they have the means to go do what they enjoy (shop and hang out with their friends).
Check into family passes at your local pool or amusement park. Usually 2 visits takes care of the price. In our local area, we can get a family pass to the Louisville Zoo for $65.00, good for a year. Then when we vacation, it will get us into other zoos for free or half price. Last summer, we went to Cincinnati. We went to Kings Island Amusement Park where we got two for 1 tickets through my husband's job. We went to the zoo for free, then to the Newport Aquarium for 1/2 price. We camped at a nearby state park. We had a nice vacation for 5, including meals and gas, for about $550.00. This year we are going to a state park in Kentucky. This will include camping, hiking, river rafting, rock climbing, swimming and fishing for the total cost of $400.00. We will be spending 4 days there.
We also hit every free festival that we can make. I usually have the older kids earn their own spending money by doing chores around the house and that is what they can bring with them. Last week, our town had its festival and the teens spent their money on climbing the rock wall and a snack. On the fourth of July this year, we are going to a free concert, Trace Atkins in Louisville, Kentucky, just across the Ohio river from where we live. It also has free fireworks. You can only bring in bottled water so there is the cost of food. Last year, we went and saw Jo Dee Messina there and wound up spending $30.00 for food. I didn't think that was too bad for 5 people for an all day outing. They have free tents set up for kids activities, plus the adventure sprinkler park is on the same property, which is free and a GREAT WAY to cool off.
This year, we are Walking For Fathers, a prostrate cancer awareness walk. If you raise $100.00 in donations, you get 2 free tickets to Six Flags, 4 tickets to Churchill Downs and 4 tickets to the local minor league baseball game. Do a good cause and get something in return. If nothing else, you teach your children to give. We always do our local river clean up of a section of the Ohio river bank, it is a fun morning with the kids.
My husband is very handy. Last year, he built our patio. Out of found driftwood, he built the furniture and a privacy fence for our backyard. This year, he has almost completed a treehouse for himself (oh, I mean, for the 5 year old) made almost entirely out of salvaged driftwood. The entire cost of the treehouse project will be about $150.00.
That includes the play features: rock climbing wall, hammock, rope swing, and swinging bridge, and a chalkboard inside for those important secret messages. Everyone is helping on this project, the kids are learning something and it is fun.
I shop at the Goodwill for most of my things and the 5 year old. The teens are a different story, so I give them a set amount of money. If they choose to spend it all on two or three items, then that is what they have. They are learning to be careful shoppers. Hey, Walmart and the Goodwill don't look so bad to them anymore.
We frequent the local library for day camps for the little one, and movies for all volunteer days for the teens. We also joined the YMCA. The kids take free karate lessons there, they have an indoor pool (great for the winter), nice teen room and activities for them. Midnight basketball is the last thing that they did there. Plus, I get to work out too. If you're really tight for money, they have a student rate or a sliding fee scale. My 13 year old daughter also goes to the local boys and girls club for cooking classes, dance classes etc., the cost is $15.00 a year.
My 5 year old takes gymnastics free through our church, plus they have Fun Fridays once a month all year long; with stories, plays, games food, everything. I could go on and on with all there is to do to save money. You do have to get involved, spend a little time but it is well worth it. The kids are up and ready to head out to the library and then to the Y. I'm set for a fun free day with my kids.
Billie Jo from Jeffersonville IN
Do you have a frugal story to share with the ThriftyFun community? Submit your essay here: http://www.thriftyfun.com/post_myfrugallife.ldml