Sometimes, people leave things in the apartments I live in. These Dollar Tree hooks and an old curtain rod gave me more space in my closet.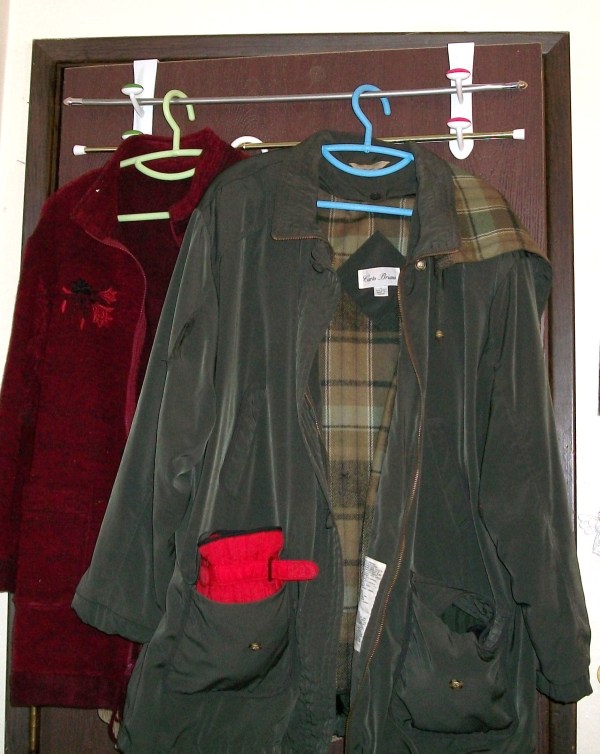 You can do this with a dowel, old broom handle you cut down or something similar.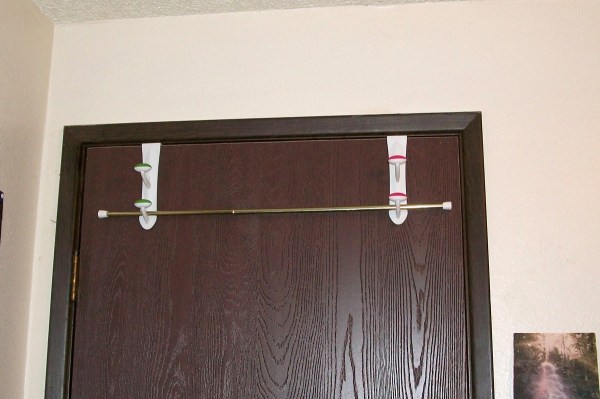 I simply hooked the hooks, ran the rods and hung the coats. It took about 1 minute to do this. It was free to me, but you would spend about $4.00.
If you like the kind of hangers that swival, and you don't have any, they are 3/$1.00 at the Dollar Tree. I love them as they are not only more flexible, but sturdy.
Hope this inspires someone.
By Sandi/Poor But Proud from Salem, OR