I love the over the door hooks you get at the dollar stores. But sometimes, they can be used in the laundry room for catching the clothes before they wrinkle.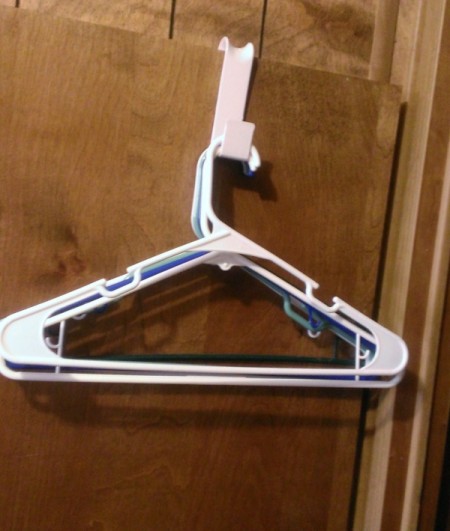 I realized when finding a second hook that if your door is thinner, you can get more hanger room by flipping them upside down.
The square garners you more hanger space, and the curved part hugs the thinner doors better. You can't see much by the photo, but one hook holds 4 hangers and the other holds 6.
This door is to the hot water heater, but some have cupboards over the washer and dryer, too. Hope that helps.