I was looking through Drsfostersmith website and I saw these wonderful foraging and picking apart toys. Birds love to use their beaks to pick things. It is not just the physical playing, but it makes them think about the toy and feel wild.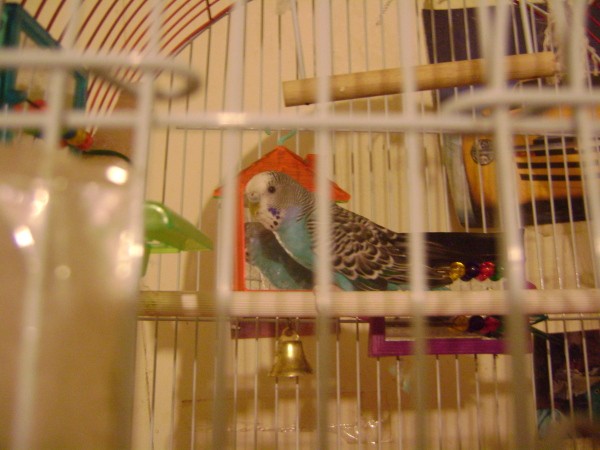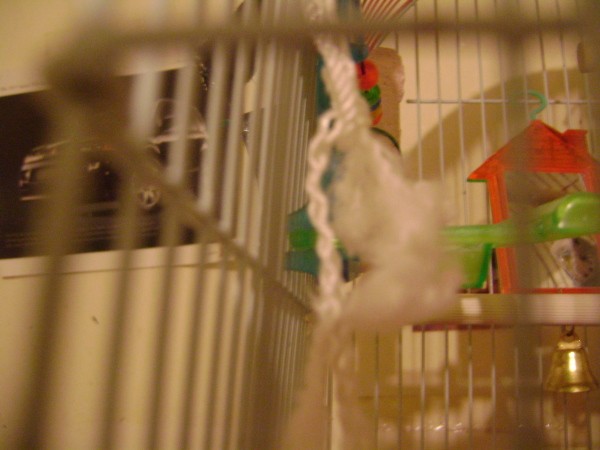 I wanted Periwinkle to have one of these. I was working on some things using that nylon string. (It is so pretty when crocheted.) Generally I don't like to use it much other than for crochet.
I noticed it looks like the toys at Drsfostersmith and I decided to tie a strand in his cage and start to unravel it a little, pulling the parts of it apart and let him play with it. He really does play with it all the time, as a matter of fact, he tries to stick it through the cage and give it to Phoenix, who is our rooster, to play with too. Of course Phoenix does not really care to play with it.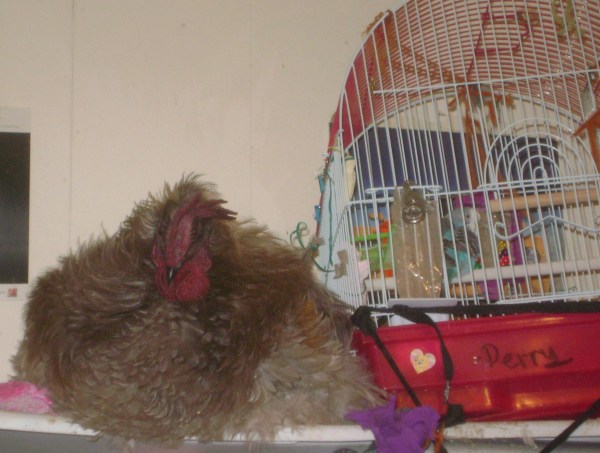 In the photo you see how Periwinkle has played with it to the point of making it into a ball of fluff. When I first put it in there were just four or so strands apart.
It has really helped him to have toys he likes to play with. He gets so happy, you can see him get all busy. I would never make a loop with it, where they could get caught, but I use a straight piece of string and he has a ball with it. There are about three or four of them all throughout the cage. He refuses to come out of his cage and dearly loves his little abode, so I try to make it as nice as possible for him.
Blessings.
By Robyn Fed from Tri-Cities, TN