August 21, 2008
0

found this helpful
you could go with the disposable cameras, or video tape the event and give copies to guests.
August 21, 2008
0

found this helpful
Go to the dollar store and look in the baby or kids section. They often have tons of cute things that are multiples in the packs. You can get 6 blue or purple plastic containers in the baby section that you can fill with "birth control" pills (jelly bellies or dollar tree jelly beans), bath salts, flower seeds, key rings or coupons for movies. Keep in mind, most of the guests are not moms' of babies so you can give out gifts that they will enjoy and use!
One of the cutest things I ever did was to make miniature diapers out of flannel, with a little gold pin in the front. Each guest drew one out of the bowl, and the one with the "mustard" inside won the door prize...my babysitting services for one dinner and movie outing for the couple or single mom who won! I was "da woman" and everyone had a blast. Good luck!!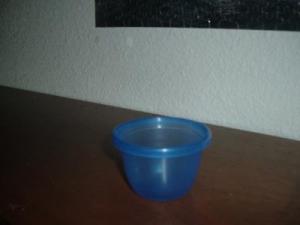 August 21, 2008
0

found this helpful
Here's a baby buggy favor I made for my sister's shower last year. They were a hit!
By Guest (Guest Post)
August 22, 2008
0

found this helpful
I used white squares of felt, blanket safety pins, and curling ribbon and small plastic charms to make diapers. I folded the felt into diapers and fastened with pins. I tied pieces of ribbon to the pins and added a charm. I curled the ribbon with scissors.
I placed a scented votive candle in each one.
I bought some of the items at local dollar stores. You can also add other items to the diapers instead of candles. Make sure you safety pins are sharp enough to go through the layers of felt. You can use diaper pins but they are more money then blanket pins.
By Sis (Guest Post)
August 25, 2008
0

found this helpful
At my sisters shower we went to the Dollar Tree and bought baby items like teething rings, brush, comb, bath tub toys anything like that for a baby and we played games for the mom to be. You won the prize and donated it back to the baby/mom. Everyone who donated it back to the mother to be put their name in a box for the door prize drawing. That prize could a more expensive gift or free baby sitting for X amount of hours.
By Marie (Guest Post)
August 26, 2008
0

found this helpful
Please be careful when buying anything for a baby to put in their mouths at dollar type stores. A lot of Dollar Tree items, made in China, have been recalled in the past. I would rather not take a chance and buy from any cheap stores for baby items. Don't get me wrong. I do make purchases at these stores on a weekly basis. Other stores have baby items made in China that have been recalled, but it just seems like sometimes the quality of certain items are not there at these type stores. I don't think it's worth risking the health of a baby.