By (Guest Post)
April 22, 2007
0

found this helpful
I didn't think Antarctica was populated. Maybe that's why you cannot find any information on foods from there.
April 22, 2007
0

found this helpful
I would say seafood (frozen fish) or maybe snacks with a penguin motif. Black and white food?
Jess
April 23, 2007
0

found this helpful
I am pretty sure the Antartic has Iniut or more commonly Eskimo inhabitants, although perhaps not many. So stuff like smoked salmon, pemmican (dried meat ground up with berries and formed into cakes or what is sometimes called Inuit candy.
They smoke salmon that has been glazed with syrup or honey(you could get smoked salmon and glaze it then let it dry and cut it to morsels. Try googling Inuit or Eskimo food, you might get other ideas.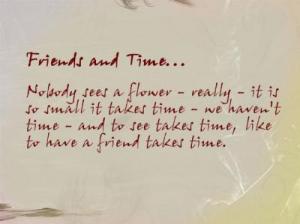 April 23, 2007
0

found this helpful
The only people that are living in Antarctica are explorers or those at McMurdo Air Base. It is basically inhabitable.
www.coolantarctica.com/.../mcmurdo_base_antarctica.htm
Maybe some back packer type food or food used by hikers. Something that is high protein and light.
If it is Arctic, the Inuit and Eskimo tips would be good. Dried or smoked fish, etc.
By Doggy (Guest Post)
April 23, 2007
0

found this helpful
How about going the humorous rout and bringing a baked alaska ? ; )
April 24, 2007
0

found this helpful
Actually, tourism in Antarctica is a growing thing. The tours range from small research vessels to "luxury" cruises.
Here's a link about food in Antarctica:
HOW ABOUT AN ICEBERG LETTUCE ? LOL
CAROL
and maybe penguin biscuit bars?
or even scotts porridge oats? ( apparently they found a box of perfectly preserved porridge in Scotts tent lol)
By Becki in Indiana (Guest Post)
April 29, 2007
0

found this helpful
I googled "Antarctica food" and found this:
Make your own pemmican
1. Dehydrate strips of raw red meat on a low heat in the oven. About 2-6lbs for a batch. Ask the butcher to slice it for you as thinly as possible. It should be completely dry but not cooked. If it cooks, it will taste gritty when finished.
2. Grind the dehydrated strips up. The Indians pounded them with rocks, but a food processor is probably more acceptable in the modern kitchen. Spices or berries can be added at this time.
3. Prepare the tallow (for binding it all together) by rendering animal fat. Melt strips of beef fat (possibly free from the butchers - "you want to do what with it?!!") in a frying pan on a low heat until the rinds float to the surface (throw them away). Carry on heating the resulting tallow until all moisture is removed. It is very important to remove all water from the fat to prevent it going rancid (yuck). Proper tallow can be made from beef fat (suet is best) or lamb fat but not from pork fat as this won't set hard enough when cool. Tallow when cold looks like candle wax in colour and consistency.
4. When the resulting tallow is cold enough to touch but still liquid, add it slowly to the meat powder mixing thoroughly, until all of it is just saturated. This is about a 60:40 meat:tallow ratio by weight.
5. Mould the finished product into tins or whatever - manly bone shapes or gingerbread men moulds etc. When it hardens you've finished. Store in a dry place.
May 4, 2007
0

found this helpful
Thank you for everyone's ideas I appreciate them. I did find an article from the Antarctic sun of a dietician from Alaska/Colorado who spent time in Antarctica, she made cookies for the McMurdo station where she worked for 6 years. This is the recipe she came up with which I'll make.
It's call:
"South Pole Specials"
Work time 20 minutes, total prep time 1 1/2 hours-
1/2 cup (1 stick) margarine, 1/2 cup (1 stick) butter, 3/4 cup brown sugar, packed, 3/4 cup granulated sugar, 2 eggs, 2 t. Vanilla extract, 2 1/2 cups flour, 1 t.
Baking soda, 1/2 t. Salt, 2/3 cup chocolate chips, 2/3 cups white chocolate chips, 2/3 cups butterscotch chips, 1 cup nuts chopped.
Heat oven to 375 degrees,
Cream the margarine and butter with brown & granulated sugars. Add eggs & vanilla & beat till fluffy.
In a separate bowl,combine flour,baking soda & salt & add to mixture.Stir in choc chips & butterscotch along with nuts.
Drop round spoonfuls of batter 2 inches apart on a baking sheet. Bake the cookies until they're pale golden brown, 12 to 14 minutes.
Makes approx. 48 cookies. Enjoy
March 18, 2009
0

found this helpful
Search for Antarctican sandwich. Lot of info there, good luck.