A frugal, floating keyring made from wine corks and scrap is a great Christmas gift for any boat enthusiast or fisherman.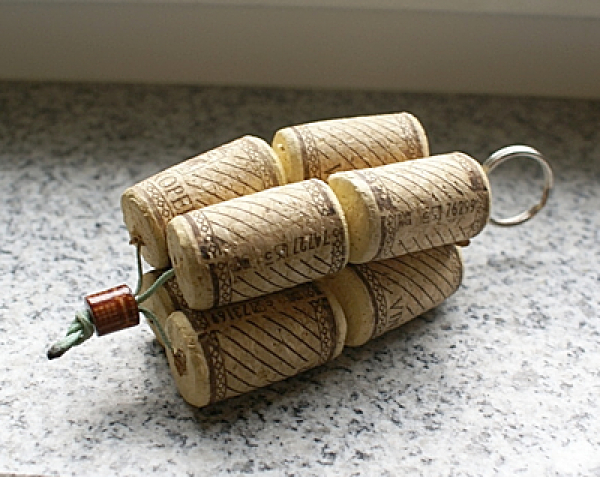 Approximate Time: 20-30 minutes
Supplies:
1 large, metal split ring
2 wooden or plastic beads
a long, blunt needle
3 feet of strong, fine twine
8 wine corks which need to be the same size
tool to heat up the needle, ex: a candle
Instructions:
Use the heated needle to make a hole through the centre of the length of the 8 corks.
Take 2 X 18 inches of thread loop and pull them through so that they are doubled and you have 4 pieces of thread hanging from the metal split ring. Tie them all together with a single knot.
Thread all four ends onto one of the wooden or plastic beads.
Now separate the four strands and thread 2 corks onto each one. Thread the four strands back through another bead, and then tie them together again in a single knot.
To prevent fraying, but only if you are using thread with nylon or polythene content, quickly melt the thread below the bead.
This craft will make any fisherman smile, especially if it is made from his own wine corks! They float just as well as the key rings you can buy in Chandlers, and are practically free as they can be made totally from scrap!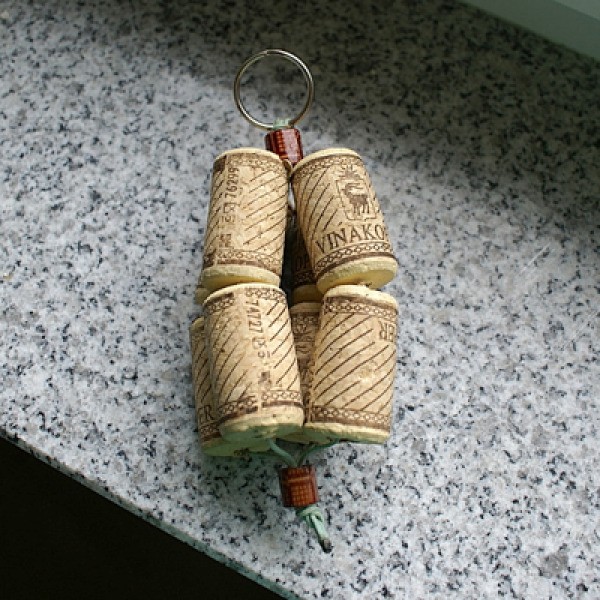 Comments
Read More

Comments