Peanut butter is one of the most popular flavors when it comes to any type of sweet treat and this dessert is no different! Adults and children alike will enjoy this treat perfect for almost any occasion.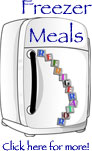 Ingredients:
1 package (15 ounces) of cream-filled chocolate sandwich cookie crumbs
1/2 cup of butter, melted
1/8 teaspoon of ground cinnamon
2 cups of confectioners' sugar
2 tablespoons of malted milk powder
1 can (12 ounces) of evaporated milk
1 cup (6 ounce) of semisweet chocolate chips
1/2 cup butter, cubed
1/2 teaspoon vanilla extract
1/2 teaspoon orange extract, optional
2 cups of salted peanuts
1/2 gallon of softened peanut butter ice cream with peanut butter cups or peanut butter swirl ice cream
Directions:
In a large bowl, combine the cookie crumbs, butter and cinnamon. Press the mixture into a greased 13 inch x 9 inch x 2 inch dish, cover and freeze until it is set (firm).
In the meantime, combine the confectioners' sugar, malted milk powder, milk, chocolate chips and butter in a large saucepan. Bring to a boil, stir and cook for 7 to 8 minutes. Remove the mixture from heat, stir in the vanilla and orange extract if desired. Cool completely.
Sprinkle peanuts over the crust and spread evenly with the ice cream. Freeze dessert before topping with chocolate sauce. Cover and freeze until firm or for up to 3 months.
The Peanut Butter Lover's Ice Cream Treat yields 12 to 15 servings.