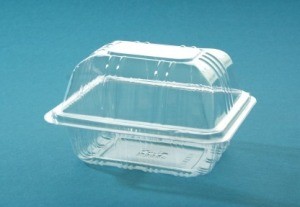 While wrapping a gift that was difficult to open, I had an idea. This particular gift was encased with that familiar hard plastic. This was a present for my young grandson. I knew he would be very excited when he saw the contents. I thought about what a pain it would be for the parents to open the package.
So I carefully opened the package around the sides and then taped it so it would not fully open while I was wrapping it. This makes it so much easier to open. But please be aware, do not allow the child to open it even if it is taped. The plastic is still hard and sharp and could slice the child.
I still do not why manufacturers still package their products like that. It is so frustrating to open these packages. I use a box cutter when opening them but I still must be very careful to prevent getting cut/sliced by the plastic.
When buying a gift that must be assembled, we usually assemble the gift and then wrap it. We save all the packaging and the receipt in case there is a problem and has to be returned/exchanged. If it a large item, I wrap it using a plastic tablecloth purchased at a dollar discount store and decorate it with stickers.
Assembling the gift makes it so much easier for the parents with young children. This is also a good idea for others, like an elderly person. Also, it is a good idea to provide any batteries if needed.
By it's.only.me from NE PA / USA
Read More

Comments
What device or technique do you use to remove the sealed heavy plastic packaging used on many products? Tearing it won't work. Cutting with scissors either doesn't work or ruins the scissors. Knives and box cutters are dangerous; they slip on the smooth packaging. The packaging itself can cut skin too. I've been looking for a tool at places like Staples, but I'm getting nowhere.
Iris from Columbia, SC
Editor's Note: I know exactly what Iris is talking about. A lot of items, like DVDs or small electronics at warehouse stores, now come in really thick plastic. It's VERY difficult to cut through and you can cut yourself on the plastic edges.
Answers
Answer

this Question