Store your sour cream and cottage cheese containers upside down in the refrigerator. It will be good long past the expiration date. I've used mine long after the date.
By Kathaleen Ray from Ft. Worth, TX
Add your voice! Click below to comment. ThriftyFun is powered by your wisdom!
May 15, 2009
0

found this helpful
I've used mine long after the expiration date and have not stored it upside down. I'm curious why upside down?
May 15, 2009
0

found this helpful
I don't know about using it after the expiration date. As Rachel Ray says There is a reason for a date being put there.
May 15, 2009
0

found this helpful
stilltasty.com is a good website for reference:
May 15, 2009
0

found this helpful
Thank goodness to see this hint in print. I have told people in the past about this & they think I'm nuts!
It really does work and really prolongs "shelf" life of sour-cream & cottage cheese!
Gale from California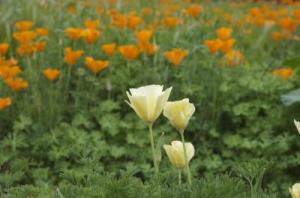 May 16, 2009
0

found this helpful
Totally works, I get sour cream for .19 or .29 a container , 10-20 containers at a time (using coupons of course). And I have gotten them to last 2 months past the date. Upside down really works! And cream cheese too.
May 17, 2009
0

found this helpful
Since Merlene's question hasn't been answered yet, I'll ask again: Does anyone know WHY storing the container upside down makes a difference? Thanks!
April 16, 2010
0

found this helpful
I have always read and heard that the only purpose of the expiration date on foods is that is when they are best by, not that they aren't safe to use.
Add your voice! Click below to comment. ThriftyFun is powered by your wisdom!
After opening your sour cream, turn it upside down in the fridge to keep it from going bad so quickly. I tried it with cottage cheese, and this tip worked for it too!
By Penny B. from Mcveytown, PA
Comments
November 11, 2011
0

found this helpful
Scientifically that's simply not possible. The only difference doing this would make is that you will think it's staying fresher longer because the liquid that separates and floats to the top of the sour cream or cottage cheese will now be hidden in the unseen original bottom of the container that the liquid has floated up to.
But, hey, I am giving you a thumbs up for an idea that will make it appear they stay fresher longer unside down :-)
November 18, 2011
0

found this helpful
This does work, my mom taught me to do this with our cottage cheese when I was just a kid & it has always worked!
I saw somewhere a few years ago about the scientific reason being that after you open the container, it allows air to get into the container & then it molds on the lid & around the top inside of the container & the top layer of food. If you turn the container upside down, the cottage cheese (sour cream, yogurt, etc) seals the lid & prevents anymore air from leaking in & prevents the mold/bacteria from growing.
You may not think this makes sense, but I can tell you from over 30 years of experience that it really does work. So, I'll give it a thumbs up, because I wish I'd thought to submit it myself! LOL!
November 20, 2011
0

found this helpful
Hi Penney and Lyonpridej :-) Wanted to add something here because I was doubting myself after leaving the earlier post:
I suppose it's just a matter of personal preference and beliefs. I've tried storing both ways and it didn't make a difference for me. What I did find that it makes a difference where in the refrigerator it is stored. Towards the back where it remains colder seems to make a huge difference.
I was curious enough (to correct myself if I was incorrect with what I wrote in my post) to contact a couple of dairy manufacturers. Both gave basically the same information and neither believed the upside down theory ultimately made a real difference:
* The Sell By date on the container means that the product should remain fresh up to that date when unopened and properly stored. The proper temperature for a refrigerator is 33°F - 40°F.
*How long a dairy product lasts after opening beyond the 'sell by' date depends on several circumstances:
-Has been properly shipped, handled and stored after leaving the plant.
-How close to the sell by date the product was originally opened
-How many times it has been opened and resealed
-How long is it out of the refrigerator each time
-Was product consumed directly from the container
*Bacteria from your mouth may cause the product to spoil faster. For products such as milk, cottage cheese, sour cream, dips, yogurt and dressings, take the desired amount out of the container before consuming.
The part mentioned by both manufacturers that really made sense to me was the proper shipping, handling and storage after leaving the plant. About four years ago I was sick as a dog after eating a previously opened container (just once the day before and, no, I don't eat directly from any container) of cottage cheese and it was still well before the expiration date. I knew for sure it was the cottage cheese because that was the only thing I had eaten at breakfast. I became sick in less than an hour. :-o