What are good recipes for people who are diabetic?
By danielle
Add your voice! Click below to answer. ThriftyFun is powered by your wisdom!
August 13, 2009
0

found this helpful
I use the website dlife.com. They have some pretty amazing recipes there for diabetics. Especially try the banana split cake. Out of this world!
August 15, 2009
0

found this helpful
You really don't have to have anything special because you are a diabetic. Just watch your salt and sugar intake. Just remember portion size. Pass up on double portion. Eat a lot of fruits and vegetables. I have been a Type II diabetic going on 17 years. I use sweet & low, and I drink diet cola in moderation, ( may be 2 or 3 a week). I drink Rum and coke about twice a week! I am the only diabetic in my household. 5 kids and a husband and neither are diabetics. I cook regular meals. I seldom use salt, and my family never complaints. But when other relatives visit they always load their plates up with salt or hot sauce when they eat at my house! I cook cake using diet soda drinks. If you want the recipes e-mail me at sickandsexy AT aol.com. I, also eat a lot of wheat bread, oatmeal, and whole-grain cereals. I don't buy white bread.
August 15, 2009
0

found this helpful
Diabetic food or sugar-free food are very expensive to buy. And the food tastes awful.
August 16, 2009
0

found this helpful
I have been a diabetic for 3 years now, at first I tried the recipes for diabetics, boy did I learn real fast that diet foods were expensive. I use cake mixes and use egg whites for whole eggs and applesauce for the oil. They come out nice and taste just like the regular. I also cut my dinner plate down to a salad size and eat regular foods, but don't use salt. You can use herbs for other flavors. Just cut down on your food portion. My A1C is 5.9 which my doctor says keep up the good work. You can have fruits and vegetables too. I also eat wheat bread, look at the ingredients on the bread, if the first ingredient says whole wheat, get that, if it doesn't, its not really whole wheat. I also use splenda, but you can use stevia too. Hope this helps.
Add your voice! Click below to answer. ThriftyFun is powered by your wisdom!
I just found out a few weeks ago that my blood sugar was a little high. I had gestational diabetes in my last pregnancy and have family members with type-2 diabetes as well. I want to start eating healthier, but we are a family of picky eaters that love our carbs! I don't want my family to suffer because of my bad decisions. I also don't want them to think that I'm taking away most of the foods that they like.
My biggest problem is breakfasts, but other recipes would be greatly appreciated too. Most like eggs, but some don't. I personally can't handle anything (even slightly) spicy (bell peppers will set my tongue on fire), very few of us will eat many veggies at all. Please help me!
By Momma Ruby from KY
Answers
November 18, 2012
0

found this helpful
You might want to take a look at two cookbooks by Marlene Koch - Eat What You Love and Eat More of What You Love. You can also find her website. She has made some really good recipes for diabetics and I'm sure you can find that your family will eat some of them. I hope this helps.
November 19, 2012
0

found this helpful
I know it is hard when you have a picky eater that is a diabetic - my husband and my father both are. A good breakfast will get them going for the day. Take some hints from the British "fry up".
It includes: eggs, bacon, sausage (not you can get mild), baked beans, fried mushrooms, tomates, black pudding or grilled kidneys, fried bread and in some regions herring.
You do not need to have ALL of these at every breakfast; just pick and choose and that will give you some variety in the meal.
For those who do not think this is a "healthy breakfast" - check this link - www.dailymail.co.uk/.../Why-British-fry-healthiest-breakfast...
If they are picky and don't like tomates - you can substitute a small portion of strawberries, cantelope or other melon, fresh pineapple chunks, or other berries.
Also, if you know they are picky and are going to avoid vegies, add 1 multivitamin with their breakfast to make sure they do get everything they need. The baked beans provide necessary fiber.
November 19, 2012
0

found this helpful
First don't be discouraged a lot of people have diet issues. Instead change your mindset being healthier is not about giving up what you love no its about being aware & moving forward. To help out there are some great websites that can help you with creative ideas that the whole family can get excited about.
better eats / recipe rehab
spark people
live better america
diabetes.org/myfoodadvisor
southern fried fitness
Answer

this Question
Looking for recipes of all kinds for a diabetic person. Thanks.
Janet from WI

Answers:
Recipes for a Diabetic Person
You can also use recipes or cook your own dinner instead of eating out or eating fatty foods. It's just how healthy anyone eats. My dad is diabetic. If you like fish, soup, and all the home made food it's all good. (09/29/2007)
By Rebecca
Recipes for a Diabetic Person
splenda.com has a lot of great recipes. Did you check the American Diabetes Association website, they should also have lots of info and/or recipes. (09/29/2007)

By Cassie
Recipes for a Diabetic Person
As a type II diabetic, I have the most fun just adapting my favourites to lower fat, salt and sugar. Many recipes can have the sugar reduced by up to half without obvious effect. Use canola oil instead of butter or margarine where you can and often. I find you can leave most or all of the salt out entirely (except for yeast breads). Make it as high fibre as you can, that new Robin Hood Nutri Flour is great, it is high fiber without being obviously so. They must use it in the new Wonder bread white products I think.
Try your local library too, they will be sure to have or can get that kind of thing for u. Search "Canadian Diabetic Association" they have a great resource on computer.
(10/02/2007)

By Mary Lou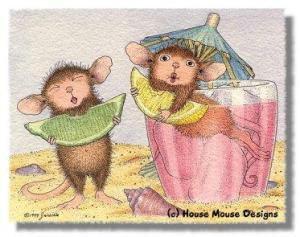 Recipes for a Diabetic Person
Lentil Chicken Crock pot Stew
Ingredients:
1 small bag lentils
6 or 7 chicken thighs
1 small onion diced
salt and pepper to taste
Directions:
Add water to just cover everything. Cook on low for 8-9 hours. Serve over cooked pasta or rice.
(10/02/2007)