Repairing Scratches on Leather Furniture
Solutions
Share on ThriftyFunThis guide contains the following solutions. Have something to add? Please share your solution!
May 4, 2016
1

found this helpful
This is a guide about repairing cat scratches on leather furniture. Cats like to scratch, particularly when grooming their nails. If you have leather furniture it may have been damaged by your kitty.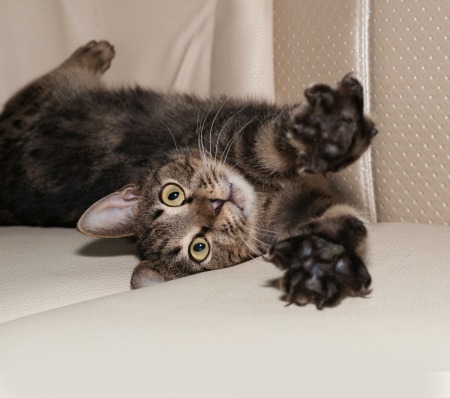 May 1, 2017
0

found this helpful
Scratches on leather furniture can go through the dye leaving light marks. There are a number of products you can use to mask the damage. This is a guide about fixing scratch marks on a cream colored leather sofa.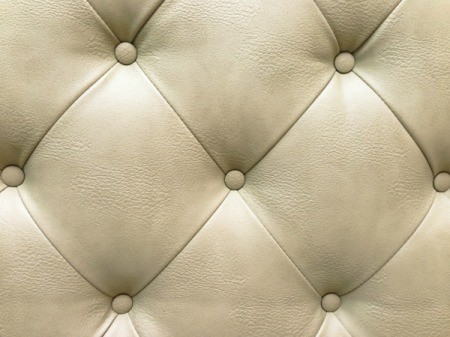 Questions
Ask a QuestionHere are the questions asked by community members. Read on to see the answers provided by the ThriftyFun community or ask a new question.
Does anyone have any idea how to repair dog scratches on leather furniture?
By Diane from Morrison, IL
Answers
March 6, 2011
0

found this helpful
My dog ruined my weekend when I came home Friday to find that she scratched the heck out of the bottom of the couch trying to get her tennis ball. After reading all the remedies here I decided to try Kiely's first since this person is a pro and I did not like the idea of using food products. So I used hot water and a clean dish rag and began wiping back and forth. I have soft Italian leather, and this process seemed to loosen oils and spread into the mass of scratches after about 60 seconds of wiping back and forth. This completely worked. I only wish I did this a couple days ago.
I often question the number of products on the market that claim that they designed specifically to clean this or that, when really they are just doing the same thing that water would do or another simple household product. For example I spend lots of money on different products to clean the grout in my tile shower. Nothing worked. Then we had a cleaning lady (a pro) come by and she just grabbed a $1 bottle of bleach and it practically cleaned itself.
Thanks Kiely for adding some practical advice to the conversation.
Answer

this Question

...
How do you get scratch out of a leather couch?
Answers
January 31, 2017
0

found this helpful
You can actually find shoe polish in a colour that matches your couch, and that should do it. YOu could also use olive oil.
Also, is there any way you can call the manufacturer and ask their advice? It would be best to do the right thing for your specific couch.
more advice seen here - http://www.wiki eather-Furniture
February 5, 2017
0

found this helpful
There are many leather repair kits sold on Amazon. You can also go to your local shoe repair shop and buy it there
Answer

this Question

...
Archives
ThriftyFun is one of the longest running frugal living communities on the Internet. These are archives of older discussions.
November 11, 2009
0

found this helpful
How do I cover deep scratch marks on a leather sofa?

Janie from Lilburn, GA
Professional Advice
As someone who worked as a leather repair technician for 10 years, this is something I have come across many times. Most of you appear to be talking about surface scratches on a wax finish. Please forget olive oil, milk, or any other home remedy mentioned here. Yes, they work to an extent, but the lasting effects could be horrible.
Leather is porous when exposed and milk, oil, or other food product will rot after time and cause your sofa to smell. For the kind of scratches most of you seem to be talking about, some warm water and a soft cloth will provide you with exactly the same effect.

For deeper scratches, scuffs, burns, or tears please contact a local professional. All is not lost, the beauty of leather is that no matter what happens to it, a repair can always be done.

The best way to avoid this happening is to keep the cats off the furniture in the first place. A suggestion that has often worked is to sprinkle fine ground pepper over the sofa when you go out. The cats will soon learn that the sofa is not a nice place to be. They get it on their feet and then wash them which obviously doesn't taste too good. Harmless for the cat and the sofa. (07/08/2009)
By Kiely
Scratches on Leather Furniture
The olive oil works wonderfully. I remodeled my home last year and bought new furniture throughout, including two leather chairs. Six months ago I was adopted by a cat that had kittens in my yard. She does not scratch the leather, but simply by jumping or walking on it damages the leather. I thought the furniture was destroyed until I tried the olive oil. (04/15/2008)

By Linda
Scratches on Leather Furniture
I used the iron and damp cloth idea after rubbing my black leather sofa with olive oil and it has come up a treat. They were quite deep scratches too, and now you cannot even see them. Promise it works. (06/20/2008)

By Annie
Scratches on Leather Furniture
I just tried the olive oil and it helped some. I also tried the ironing with the wet cloth and it discolored the leather making things worse. (08/31/2008)

By Jim
Scratches on Leather Furniture
I tried the shoe polish and the Murphy's oil soap spray. It worked great. I have two cats and two dogs. The dogs are not allowed on the furniture, but it is very difficult to keep the cats off. We figured the furniture would be fine since both cats are front declawed. No, their back claws dig into the furniture when they are running around in their "cat mischief" and being chased by the dogs. I rubbed in the shoe polish first then went back over it with the oil soap. My husband was amazed. He was ready to get rid of the cats. They are safe, for now. (11/15/2008)

By Camille from Las Vegas
Scratches on Leather Furniture
My grandchildren decided to use their fingernails to draw stick people on the back and seats of my heavy brown leather couch. I was appalled that the couches would look like that forever, then read these tips.
I just tried the Orange Oil. I used Pledge and sprayed it first on a paper towel, then rubbed the paper towel on the leather. It not only took care of the drawings, but was a great conditioner, making the leather look better than before the drawings. (11/22/2008)

By Marie
Scratches on Leather Furniture
I have dark brown leather couches and I used the dark version of old English (furniture polish) and it worked great. (12/21/2008)

By Rachel
Scratches on Leather Furniture
I know this sounds crazy, but someone told me about it and I just did it today, it completely fixed the scratches on my dark brown/reddish toned recliner. Milk.

I took a paper towel and polished it with milk, and they disappeared.
On a light colored recliner it didn't look as good, but that might have been because the leather on that one is much more severely damaged. (12/22/2008)

By Elisheva
Scratches on Leather Furniture
One way to prevent kitties from damaging your leather is to go to Pet Smart and buy kitty nail guards. They are plastic sleeves you slip onto your cats claws. It's much better than declawing your cat. (02/14/2009)

By xelleZ
November 23, 2010
0

found this helpful
Does anyone know a trick for reducing the visibility of cat scratches on my beautiful Italian leather dining chairs? They are not deep, but are highly visible, because the leather is very dark and the scratches are, or course, lighter.

By sounderdave from Seattle
Answers:
Scratches on Leather Furniture
Scratches on your furniture is just one of the side benefits of living with cats. That being said, I wonder if you might try shoe polish or a matching color of jiffy marker? I am just brainstorming, I don't have any leather furniture, because I do have cats. LOL. (08/18/2010)

By louel53
Scratches on Leather Furniture
I have leather sofas and big dogs. Before I got distressed leather (where the marks don't really matter), I had a smooth leather finish. I would use shoe polish. I would treat the sofa just like a pair of leather shoes - rub some polish on (in a matching color), let it dry some, then buff. (08/19/2010)

By PDG
August 14, 2010
0

found this helpful
I am looking for advice on cleaning leather furniture and removing scratches.

By Angie from Tulsa, OK
Answers:
Scratches on Leather Furniture
Three of my 4 children thought it would be a good idea to scratch names and figures into our leather couch. I read the post by Marie. Using the Pledge orange oil with a rag in a buffing (wax on/wax off) motion worked well. It removed all the scratches of artwork and made the furniture look brand new! Thanks Marie. (12/30/2009)

By kimfike
March 18, 2008
0

found this helpful
How do you treat scratches on leather?

Christine from England
Answers:
Scratches on Leather Furniture
I have a cat who is declawed in the front. Our vet has several declawed cats and explained to us that he removes the nerve associated with each claw so our cat can't feel that he's missing claws. He still stretches his paws in that "needing" action, and he is happy, healthy, and I don't have to worry about my furniture, my dog being scratched, or us getting scratched. I read all these horror stories discouraging declawing before we did it, and maybe not all vets are as adept at it, and not all cats react the same, but our cat is fine. For leather scratches, try a little olive oil. I saw it on the Today show. (07/24/2007)

By Kathy
Scratches on Leather Furniture
I just tried olive oil to remove scratches from my leather ottoman and it worked wonderfully! (07/27/2007)

By Carrie
Scratches on Leather Furniture
The olive oil idea was amazing! Really did work! Obviously the deep scratches are not gone but the little ones are completely covered up. Thank you for all your tips.
(07/28/2007)

By Carinna
Scratches on Leather Furniture
I tried the olive oil idea as well, and though it did help to lessen the appearance of the scratches, in natural light they are still quite visible. Any other ideas/suggestions? I'm nervous about trying the shoe polish idea. My couch is a dark brown leather with a slight reddish/brown under tone. (07/31/2007)

By Mona
Scratches on Leather Furniture
This depends what type of leather it is.
If it is an aniline style leather so the scratches are just on the surface a good leather protector should help remove the scratches.
If the surface has a pigment coating and the scratches are surface scratches in that then Easy Colour should help blend them in. If the scratches go any deeper then they will need a professional product to repair and this is best left to the experts.
http://www.LTTsolutions.net
(11/20/2007)

Scratches on Leather Furniture
Best solution for restoring scratches on leather is with an iron and damp cloth. The heat from the iron brings the oils to the surface and repairs the scratch. This works best when you put the damp cloth between the iron and the piece of furniture. (11/26/2007)

By shirley
Scratches on Leather Furniture
I just had a repair guy come and repair my leather couch that had a few scratches from the cat walking across it and then falling off and he repaired it by wiping orange oil into the leather and then wiping it off with a soft cloth and you can almost not see where the scratch was. (12/19/2007)

By Rena
Scratches on Leather Furniture
I loved Robin's answer. I knew exactly what type of leather furniture I was buying since it had scratches all over it in the show room, that is what drew me to buying it. It is meant to get distressed! I have two declawed cats and an Akita/Chow dog that are doing a fine job of making this leather distressed by the day. I will try some of the ideas for fun though! It's meant to get worn out! Shirley (01/23/2008)

By
Scratches on Leather Furniture
I have a dark purple real leather couch that I got previously owned (I wouldn't normally buy purple furniture).
I have two cats and used Murphy's Oil Soap on the scratches, the lesser scratches really covered up quite nicely, the deeper ones not as much but look less obvious.
I'm certainly not going to ever stop my cats from getting up on the furniture, they are family members.
I would try the shoe polish idea but what are my chances of finding deep purple shoe polish. (02/21/2008)

By Lee
July 24, 2007
0

found this helpful
I just purchased leather furniture literally two days ago and already have scratches all over it!
Read More...
Related Content