I couldn't afford long distance phone calls or even a phone, except for the company required that I have one. So, my mom and I communicated with actual letters and calls on holidays.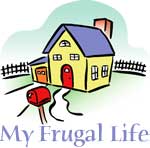 That is the last thing to talk about. Up until about 2003, not very many kids had cell phones, texting etc. The phone was for business, emergencies and communication with friends and relatives, sure.
As a retired police officer, it would be good for parents to remember, that the phones also give a false sense of security to both kids and parents, because they just have to call for contact and often don't have to THINK about planning or handling minor emergencies, like being late, not being where they were supposed to be, or the drugs and convenience of lying, cheating and pulling the wool over their parents heads. It is great for a real emergency, but they can call 911 without even have a cell plan or call function.
That is the basic place to start when considering how many and what plans to buy for the kids. Even teachers, cops and state workers are becoming used to doing a lot of private business on cell phones and out of their work area, while being paid for working. But, everyone who is trying to cut and save, needs to look at cell phone, computers and TV as what is absolutely necessary, and what is detrimental to teaching and learning responsibility and caution when by themselves.
Where are the best places to go for a stationary landline when stranded or they have forgotten their cell phone, been late, given the wrong directions etc.? Kids don't like to ask for help and, when they do, they often assume that the stranger who offers them the ride or the use of their cell phone is automatically a friend who would do them no harm.
Look at the statistics of credit card bankruptcy for young college students, if you think our children have been raised to think, budget and control money and their environment. Think about the results of them trusting all their friends without learning the cautionary tales of staying away from strangers or wolves in sheep's clothing. And parents need to curtail some of the automatic gift giving and responsibility robbing "gifts" that are so much a part of the Parents budgets in today's world.
A $100 phone bill can be cut pretty easily, when we learn to control our own impulses and the habits we actually encourage through parental neglect, in our children. It is not the neglect of caring, but the neglect of us thinking through the benefits and drawbacks of certain gifts and so called teen necessities, before we agree to buy and than pay for their unlimited use.
Making a child go to work or work in the neighborhood even, to pay for a monthly cell phone bill or car insurance, should be the first consideration. why? Because if it isn't worth them learning work and cost and patience for what they want, it soon becomes a assumption that it is important for you, not something they or you value much.
I know of foster kids who have gotten used to cell phones supplied with minutes by Social Services. When they value it and use it minimally each month, they know of its value. But many take it for granted, use the minutes up the first week and then don't have it for anything else, not even emergency calls after that, because they leave it at home or don't carry it after the minutes are used. How, good it that in a 911 emergency? What lesson do they learn from having it just given to them?
Problem with all of us is that what comes easily is often not valued, and living gratefully but fully, is teaching our children and out selves to evaluate, constrain, avoid and learn from others and the hard lessons of our lives, without harm being done. It's experience and common sense. So, If you need to cut expenses, do the little things count? Can you cut out more from a already stressed budget? You betcha! "Every little bit helps a bit" is a adage I repeated constantly.
Also remembering the difference between pride and false pride, is a winner. Working one more honest job that may be below minimum wage, or may not be taxed, or is just soooo below some people, like babysitting, restaurant work, yard work, shoveling snow. It's prideful to think that those are jobs for migrants or young kids, but not for you with a college degree or having earned higher earnings in the past.
Its the American work ethic of the past, that got us going as a great nation. It's why we see senior citizens working at MacDonalds and Walmart after they are retired.
Down the street a young girl on welfare tells me one day, she is "too good to work at Burger King" because she was going to be a entrepreneur and go to college on the government. Really? Did she make it? I don't know, but generationally I do know that the seniors who have worked all their lives, made it and raised their families on much less government largesse than we have now become used to. Millions of seniors had to work, go to college and raise their kids at the same time, on just one father or mothers ability to work! They cut their kids hair, handed down clothes and were prideful that they did it themselves!
Ask any elderly or senior citizen if you or we could live frugally today. I bet the answer would astound you. Remember, with age we are supposed to gain wisdom. But, wisdom is gained from the time we are young and if acted upon and lessons learned as you go along, a lot of character and financial gain, is also possible. Just figure out the difference between pride and false pride, and your half way there to budgetary solvency.
By Leslie from Albuquerque, New Mexico
Editor's Note: Because Leslie's essay is longer than our usual submissions, we have published it in 6 sections.Here are the previously posted sections:
Do you have a frugal story to share with the ThriftyFun community? Submit your essay here: