July 14, 2008
0

found this helpful
What a great firend you are! Sometimes I think we all take 'normal' for granted and it takes something like seeing a friend deal with a REAL problem to make us realize ours are not worth mentioning. I hope you get lots of good advice!
July 14, 2008
0

found this helpful
My granddaughter was born with Spina Bifida and has been in a wheelchair all her life. She is now 20 years old and is able to accomplish a lot with the use of her hands and she's quite strong in her arms. She's won trophies for basketball and bocceball and has learned how to swim.
I'm on the artistic side of life and have taught her how to work with her hands making things like embroidery on pillowcases, stained glass items, and drawing. She has made scrapbooks and paints small projects to use.
When she turned 17, I bought her an electric Jazzy Jet 3 chair and she learned how to get around in it quickly and easily maneuvering it inside the home. It was like giving to her a first car experience. The seat was very comfortable and took bumps better than her manual wheelchairs ever have.
To store her small things in or a water bottle, so her hands remained free I tied a potholder to the armrest.
The armrests will lift behind her to allow her to scoot over to another chair using a slide board or small office chair with one arm off so it will sit right next to the jazzy chair seat and she can slide on over with some help.
I made a long quilted laprobe with straps that ties behind her jazzy chair or wheelchair for cooler weather and chose a fabric she liked. Also, during rainy weather, a simple vinyl poncho slid over her and the jazzy chair keeps her totally dry and the chair's batteries.
An electric wheelchair also prevents the clothing she wears from being soiled and badly stained from the wheelchair rubbing against her long sleeved shirts and coats and germs picked up from sidewalk and roadways onto her hands.
She still uses her regular wheelchair at her home, as it's still important to use workable body parts and keep them toned. It's a nice break for her when she comes to our home and can kinda "crash out".
It's also nice for me as I'm not pushing her around as much when she's on gravel, slightly inclined terrain etc., and she is free to go where she chooses.
With the diagnosis of MS, I assume he has seen a therapist (physical or occupational). If not he should get a referral from his doctor. They specialize in the adaptions of cars and other needs such as dressing, transferring to chairs and beds, cooking for a wheelchair, etc. Each disabled person with MS will have their own specific problems so it is hard to give advice with just the diagnosis. I hope that he will get the individual help for a therapist soon.
Regarding the transferring to the car, it sounds like he can stand well on one leg. Therefore you might experiment with a thick board (just a little bigger than the size of his feet) that has a webbing loop attached to it that he can hold onto as he transfers (then he can pull the board up and into the car after he is seated for storing and using next time he enters. All adaptations need to be adjusted and experimented with, but this may be worth a try.
I am delighted that you are trying to help him. Have you "searched for " multiple sclerosis (MS) on line to learn more about the disorder? The disease has exaserbations (when they get worse) and remissions (when the signs lessen for a period of time) and can effect any part of the central nervous system...that is why it is hard to give advice without seeing and knowing his abilities and limitation. I have a friend who has MS and taught school for years after her diagnosis. He first of all is still a good friend and wants it to stay that way, not have the disability become the center of the relationship.
I know many people who make simple bags to hang on the back of the chairs that they donate to nursing homes for this purpose. They are usually of quilted material and sometimes have extra pockets. They are essentially a bag the size of the space between the two handles and have loops to go over the handles or ties to tie them to the handles.
It depends if your friend can turn around to reach this if it would be helpful. Lap afghans crocheted or made of fleece that can just be cut and tied are nice in the winter too. Choice a masculine design for anything you make him:)
www.wheelchairgear.com/accessories.html#backpack
Special packs and be purchased and are not extremely expensive if you want to give a birthday or Christmas gift this would be nice. Above is just a sample. If you search on line for wheelchair bags you will find many.
By jodi (Guest Post)
July 14, 2008
0

found this helpful
We all know buying any type of things like wheelchairs, walkers, crutches, etc. can run into a lot of money. Stop at a goodwill store, etc. and check them out. We bought the crutches, and a walker for a couple of dollars each. A lot different then buying them new. We also keep all three things together in our storage buildingg so if and when the time comes we need them, we are not running around trying to find them.
By (Guest Post)
July 14, 2008
0

found this helpful
I agree with the recommendation for your friend to see a therapist (PT or OT). Insurances and medical assistance will cover such costs, as might the dept. for vocational rehabilitation, or other agencies. He can call the social work department at the local hospital for recommendations for resources. (You can call them, as well; but because of "HIPPA", the medical info. privacy laws, he will have to do the final "getting" of services himself. But you can certainly do some phone work and point him in the right direction.) But let him know that there is professional help out there, and even if he does not have the money, or the best insurance, he can still get the help. His insurance may limit the number of visits, but the provider will know this.
You're a great friend!
By Judy (Guest Post)
July 14, 2008
0

found this helpful
This does not necessarily apply just to wheeelchair users, but I've found that it helps elderly or disabled folks to have a plastic trash bag on the car seat to sit on. It makes it much easier to turn while getting in or out of the car.
By (Guest Post)
July 15, 2008
0

found this helpful
Thanks for the input everyone!
This was made even MORE cool by it being published on the friends birthday!
Glenn'sMom:: You're right. We mostly don't realize how it is to be put into a position thru some situation that changes our life forever until it actually happens. We aren't in any way prepared.
Judy:: I really LOVE the plastic sack idea to make moving from chair to chair easier!
Thanks jodi :: For the reminder of the thriftshop deals out there just waiting on us!
Har'iet :: Thanks for the link & the laprobe/caddies idea! Did you see one not long ago on TF telling to use place mats for the laprobe? That makes it very simple to create them! Placemats could also be used in making caddies to hang on the chair.Yes,I did research it a little bit & found an article stating that Calcium was used in large doses to cause symptoms to leave! www.doctoryourself.com/calcdef.html
Lorelei :: Would you mind either posting a picture of how you used the potholder or giving a HOW-TO? I can't get in my head what you mean!
Thanks again everyone! You're GREAT! I knew I could count on you!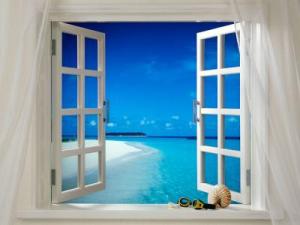 By Linda (Guest Post)
July 17, 2008
0

found this helpful
There are adaptations available for the pedals to make them higher. Consult an OT for LOTS more ways to adapt everything.
November 20, 2008
0

found this helpful
If your friend is considering getting an adapted vehicle, let him know that he should get help in having it adapted. He can do that by finding an evaluator certified by the Association for Driver Rehabilitation Specialists (ADED). You can read more about that on this article about selecting a wheelchair van:
March 5, 2012
0

found this helpful
I have MS. The quickest and cheapest way to get ideas of how to make life more accessible is to make an appointment with a case worker from RCIL (Resource Center for Independent Living). Additional help is from contacting a college that has a physical or occupational department and arrange for a team of students or a class to come over your home instead of sitting in a lecture one day to see how your home is set up and give you ideas how to make it even better.
March 5, 2012
0

found this helpful
I responded earlier and I forgot to say that you must be a very good friend to find resources that helps explain MS! On behalf of all patients everywhere, I want to sincerely thank you. The very smartest thing both you and your friend can do is learn about this disease and what is needed. The patient may not tell or ask you, so it is real important that you learn about it yourself. Even getting book from Barnes and Noble called Multiple Sclerosis for Dummies would help; please realize I don't mean offense by naming this book series - it's extremely informative for me!