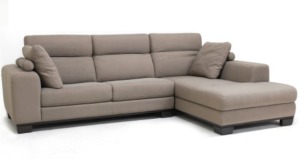 I purchased a small painted wood cabinet from an import company. The shelf has a strong musty odor that has not yet worn off. I have tried cleaning the entire shelf with polish, spraying the shelves with vinegar and sprinkling baking soda on the shelves, but nothing has taken away the smell. Any suggestions would be greatly appreciated. My husband really hates the smell!
By Nicole in FL
Answers

March 24, 2001
0

found this helpful
Best Answer
If you can remove the shelf, try putting out in the sun for several hours; bring inside and then fill a coffee filter with dry coffee, tie the top and place on the shelf for 2-3 days.

March 24, 2001
0

found this helpful
Best Answer
I know you have said that you tried baking soda but you may not have used it long enough. I bought a small maple cabinet last year that had a strong smell of mildew inside of it. I could not refinish it because it is an antique and that would have ruined it.
I placed a coffee filter in the cabinet and filled it with baking soda, leave open don't tie the filter closed. I then closed the cabinet and placed it in a closet that I was not using. (yes!!! some people have these)
After two weeks the cabinet still had a faint smell of mildew in it so I replaced the baking soda and closed it up again. Two weeks later the smell was completely gone. I now use the cabinet for table linens and have not had any problem with any smell. Sometimes the right answer needs patience.
Frankly, if the item came with the smell I would send it back. Many items shipped from the Asian market are damaged by water in the shipping as they are shipped by boat. Please think of returning the item if you still can.
Mrs Kathy Cohen
Northfield, VT
Answer

this Question

I bought a bedroom suite, it is not real wood, but it is beautiful and I got it for hardly anything. However, it has an odor. At first it was mostly cigarette and my husband and I are both non-smokers. He says I have a nose like a Beagle, the odor is in the, what I call wood and inside the drawers.
I cleaned it up and put my shirts in, but then I couldn't take them out and wear them. They choked me with the smell. So I put dryer sheets, baking soda, and soap. My husband even put those car deodorizers in the drawers.
Then I had to take it to the garage, I love it and would like to keep it. I brought it back in and washed it down with Ivory soap and the drawers still smell to me, but he says not to him.
I noticed when I wiped it down that it looked like it had a film on it. Is there anything I can do? I have looked at your ideas. Thanks
By Marshmellow from Thorn Hill, TN
Answers

Cyinda
Bronze Post Medal for All Time! 213 Posts
March 5, 2010
0

found this helpful
Best Answer
First try putting vinegar into each drawer in bowels or small cups and letting them sit for several days with the drawers shut. It sounds strange that something stinky like Vinegar will remove odors, but it works wonderfully!
Other things you can try is using straight ammonia or "Scrubbing Bubbles" type of canned bathroom cleaner (you can find the bathroom spray at $1 stores). These are strong enough to clean the nicotine film off the wood.
Lastly, after you've cleaned the nicotine film off of the wood you could saturate the wood with Febreze, then let it dry for several days, but first remove the film of nicotine with a strong cleaner & a sponge!
If you can't get rid of the odor, simply seal the inside of the drawers with a clear, water or oil-based Varathane, then let dry over night and re-coat. This should cover up any odor by sealing it in.
You are in good company, I also have a nose like a blood hound, especially when it comes to cigarettes. There is no way I could have worn those clothes either!
Hint: To remove cigarette, campfire or smoke odor from clothes, bedding and curtains, add 1 can of Classic Coca-Cola (regular, not sugarless) to your wash load with your regular detergent.
Answer

this Question