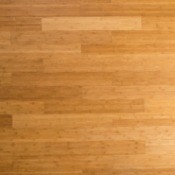 What is the best product to use to clean bamboo floors? My whole house is nothing, but bamboo floors so I have major square footage to clean.
By Maureen Troll from Overland Park, KS
Answers
July 30, 2010
0

found this helpful
Best Answer
I would not recommend Muphy's Oil soap. It may look like it is doing a good job, but it is oily, and the oil sinks into the wood, and creates a big problem if you ever need to refinish the floor.
December 27, 2016
1

found this helpful
Best Answer
The recommended cleaner when we had our bamboo floors installed was Bona Hardwood Floor cleaner and it has worked great. It hasn't left any residue or damaged the finish in the 5 years we have been using it.
Answer

this Question
I just had a prefinished bamboo hardwood installed in most of my home. I purchased the Shark sonic duo shortly afterwards. I decided to use the polish to get more shine on the floor. It did give it a little more shine. A couple of days later the floor was dusty so I decided to use the Shark hardwood floor cleaner.
I don't know what I did wrong, but now I have a white, cloudy haze on the floor and some marks from the polishing that won't go away. I have been using the vinegar solution which isn't helping much at this point. I'm lost, confused, frustrated, and don't know what to do.
By Nikia
Answers
September 30, 2014
0

found this helpful
I'm having the same problem as this, I have black bamboo flooring, I did get the haze to go away some by using a magic eraser, and floor stripper and a variety of other things, but it's still messed up, I regret trying to shine it... Please let me know if you find an answer. nikia
May 21, 2017
0

found this helpful
I had same problem and while it's not recommended I used straight amonia and immediately wiped w warm water mop and immediately dried it w a micro fiber dry mop and it fixed it. No damage. Everywhere I read says no water and no chemicals but how else can you clean?
Answer

this Question
My family and I just moved into an apartment with bamboo floors. I know Murphy's Oil Soap is out of the question for cleaning them and all the agents told us was to use products specifically for urethane finishes.
However, I have not found anything around here that specifies using it on urethane finishes. Would a Swiffer Wet Jet be good to use? Or anything like that?
Answers
October 6, 2018
0

found this helpful
Everyone says Bona is the best product to use. Swiffer if you buy them for hardwood floors. This is what we were told....but for us it all (floors and care) was cost prohibitive, so we still have our original 90+ year old floors until we can find something less cost prohibitive.
Since you didn't lay the floors or talk to the installer, talk to the landlord and he/she should ok any products before you use so you don't risk damage and lose your security deposit.
Answer

this Question