Just how frugal am I? As a confessed "dumpster diver", I have taken my passion to a whole new level.
I am an avid gardener already and spend hours picking and canning vegetables. However, it occurred to me that the local grocery store throws away bruised fruit and spotted veggies everyday that I could put to good use if I prepared them right away. I met with my local produce manager and, while he gave me an odd stare, he agreed to call me once a week after he pulled un-sellable produce from the shelves.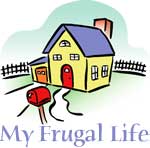 The first week, he helped me load my van to the brim with boxes of ripe avocados, bruised peaches, overripe bananas, etc. I set aside several hours to freeze the bananas, to be used later for banana bread. I made guacamole for my family with the avocados and made peach preserves with the bruised peaches.
As the weeks went by, I learned to make most anything out of the gleaning! The produce manager and I developed a friendship and regular system and I fed my family well! I obtained produce items that I would've never even thought to buy like mangos, rhubarb and ginger. With these, I learned to make all sorts of jellies, pies, cobblers and dried spices.
If you have a little time and a frugal mind, you can decrease your food budget and increase your family's palate. Try talking to your local produce manager when you see him in the aisles. You may get an odd stare... and a trunk full of groceries!
Shealynn from Kansas City, KS
Do you have a frugal story to share with the ThriftyFun community? Submit your essay here: http://www.thriftyfun.com/post_myfrugallife.ldml